Designed with Inkpad by Jason Wray
Jason Wray at has been using Inkpad as part of his design workflow since 2014 to create custom signs and graphics. Here he shares the creative process for one of his most recent works, together with some of the signs he has created with Inkpad in the past.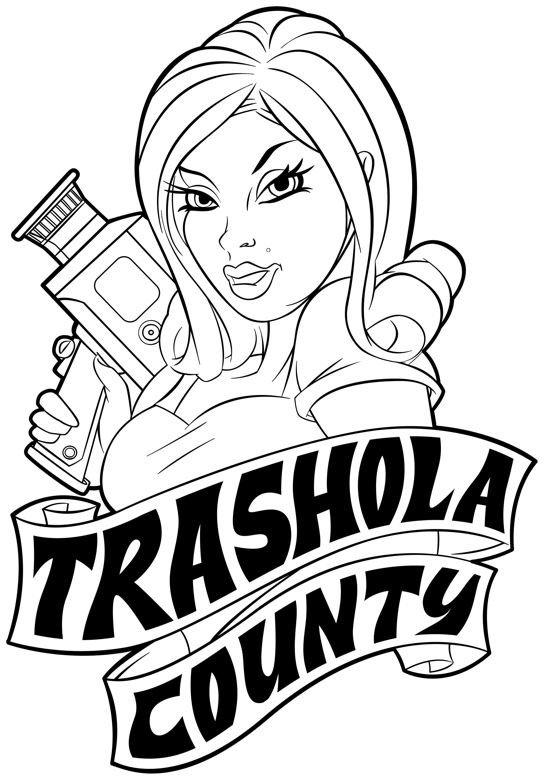 "The Inkpad line art for the logo, cleaned up and ready to be coloured in. All the paths are now compound elements, for production as vinyl or cut plastic shapes."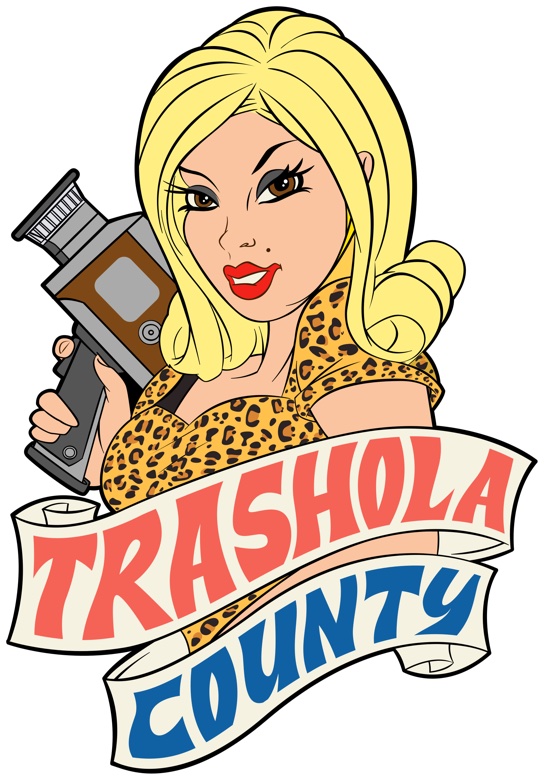 "The final coloured image, created entirely in Inkpad. This was then exported into Adobe Illustrator for a few final tweaks (sunglasses, badge, lettering). It's worth noting that these could have been done in Inkpad, but I was working in Illustrator on a whole range of layouts for the same project and it was convenient to include this one."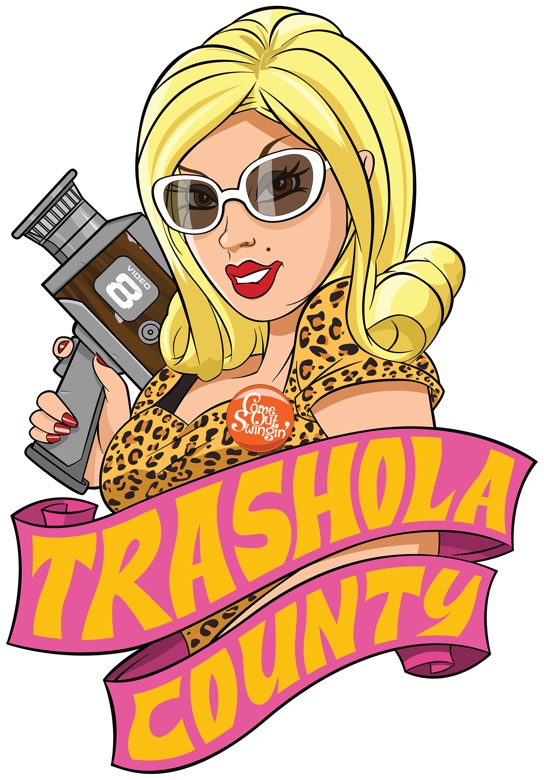 "The finished image. This was then printed onto clear vinyl and mounted to clear Perspex, ready to be illuminated."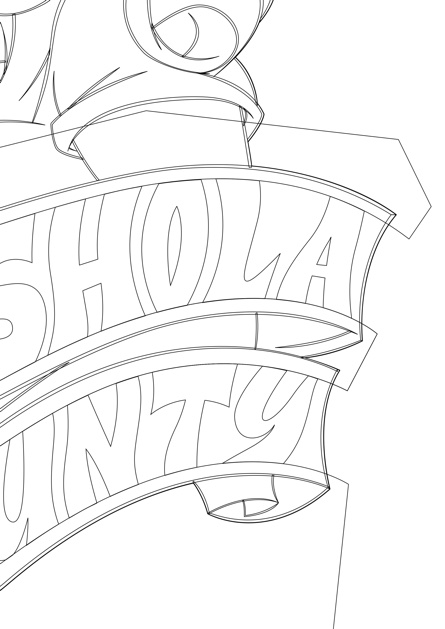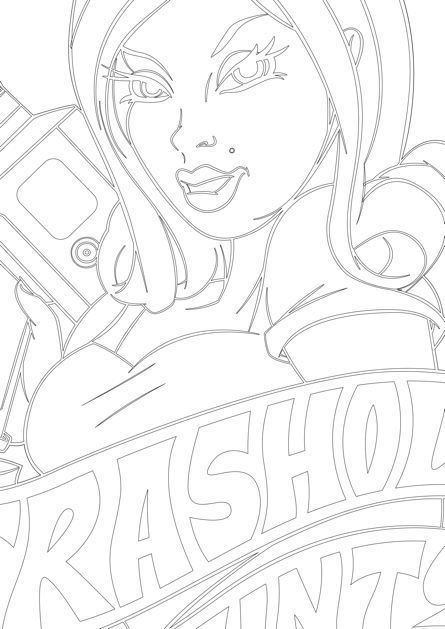 "This image shows the working Inkpad file, with individual elements as individual shapes. The lettering has a guide path which will be used to neatly trim the lettering so it follows a smooth curve. The top of the arm and shirt also shows the lines before they are merged. A typical working method, I would think."
"A close up of the actual vector wireframe, showing the paths joined and made into compound objects. If I am working on promotional imagery, I usually do this just in case it ever needs to be manufactured in the real world. It's a workflow that I've had for over twenty years and it just means that another format for the final design is catered for."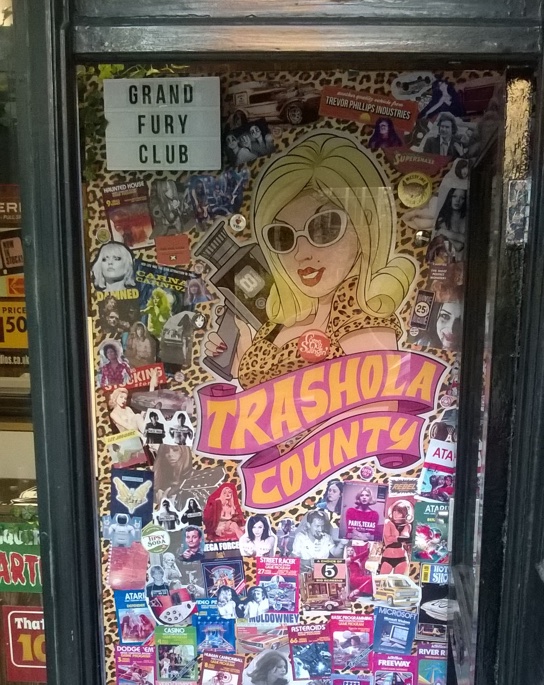 "The image in place in my Studio in Norwich, as seen from the street. The overall size is 1200 x 900mm, on a 2400mm high graphic wall."
Inkpad designs and installations.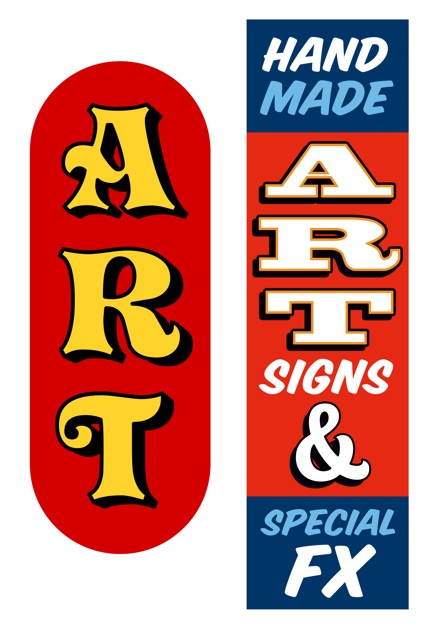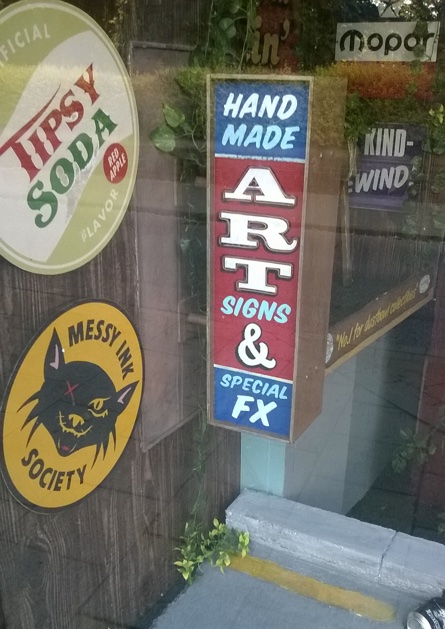 "Some layouts produced in Inkpad in 2014, for a small weathered sign box prototype. I originally worked in a display company and the major benefit of using Inkpad is the font support via Dropbox. I have a dedicated folder for this and being able to produce designs on the iPad is fantastic. These were made on a train journey from Norwich and the design on the right eventually got painted by hand."
"The final sign box, in place in my Studio in Norwich, as seen from the street."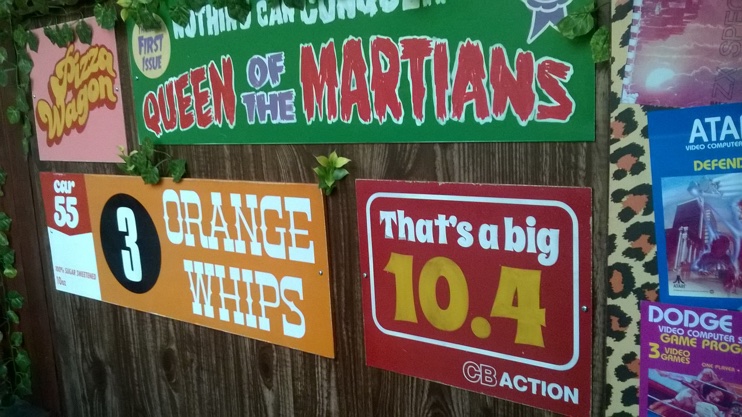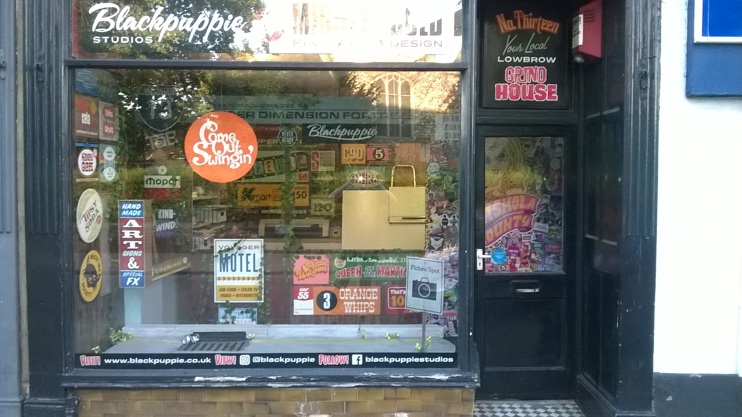 "A shot from the outside of my studio, with all the colourful work in place."
About Jason.
"After leaving college in 1988 having studied graphic design, I started working at a display company painting airbrush murals for airports (before large inkjet printing was available). There I also learned how to make models in fibreglass, hand cut lettering stencils and sign painting. I eventually moved into the 'computer room' and started using a PC, and then a Mac. Around 1997 I got my first piece of 3D software (Truespace) and that became my main focus for the next few years. I then left the company and worked for the next few years as a product designer /Flash animator (also designing the packaging and web material for said products). After this I moved into the CAD area and produced a lot of manufacturing drawings for airport display structures, along with a few design concepts for special sites."
"In 2010 I moved to Norwich as a freelancer and in 2012 opened a small studio, producing a few traditional pieces as well as digital designs. Since 2014 I have begun to move back towards my 3D work as well as development (learning C#, Javascript, Swift) in order to produce content for VR/AR. I work mostly in Windows 10 now, but the iPad Pro and Apple Pencil have helped a great deal and my two must have apps are Procreate and Inkpad, when I am not at my desk."
You can see more of Jason's artwork on ArtStation and Instagram.