Designed with Inkpad by Telisa Roessein
Telisa Roessein is an artist who brings her creative passion to her job as a HR professional by designing team scorecard posters with Inkpad. Over three years Telisa has created over 75 of these scorecards to help teamwork and company goals be reached with a great sense of humour, imagination and variety of themes.
The drawings make a wide use of vector techniques and combine typography, layout, images and even photos of real team members in her compositions.
Here Telisa has generously shared a selection of her drawings, mixed in with photographs of the posters on display and in use where she works.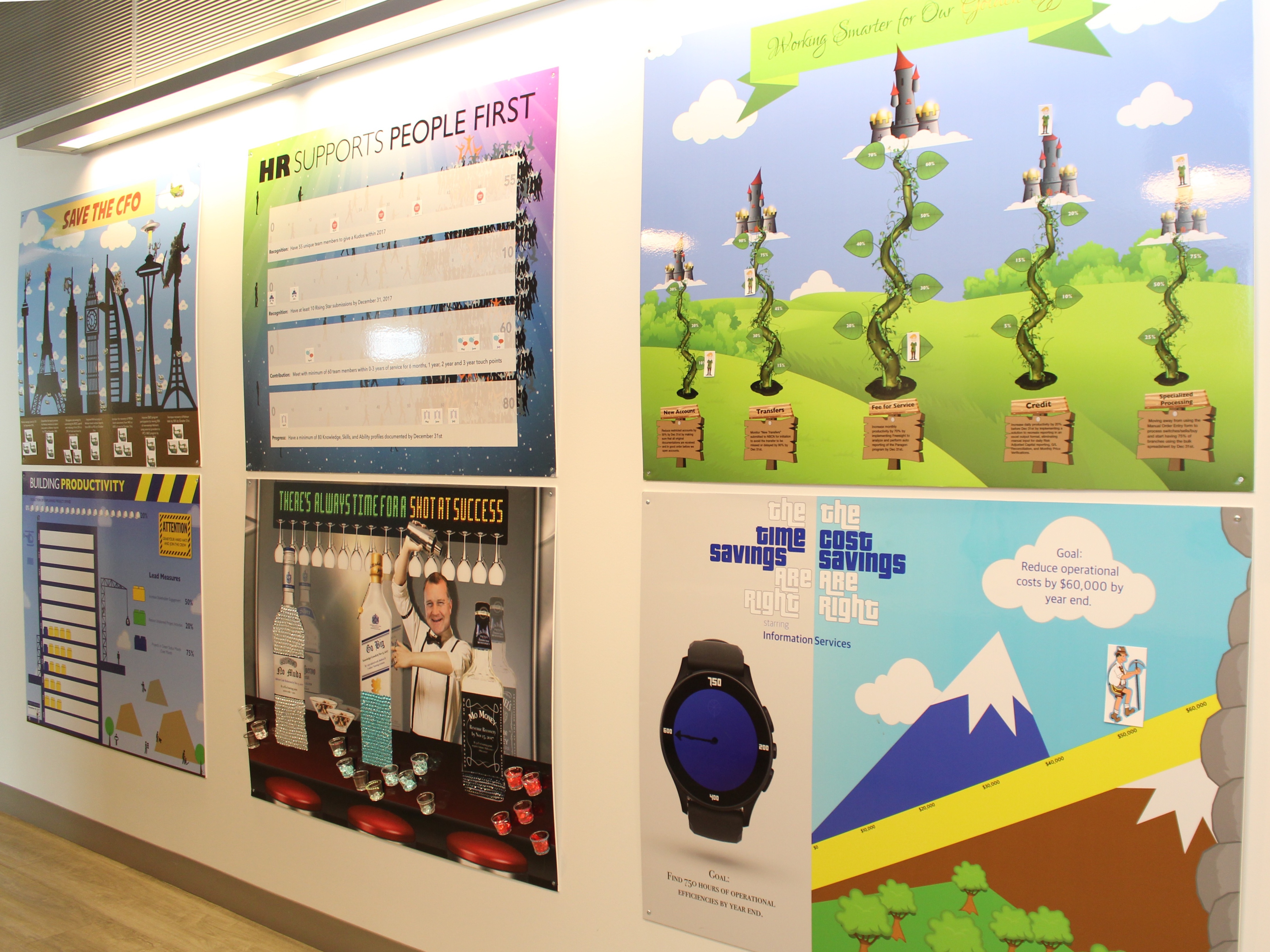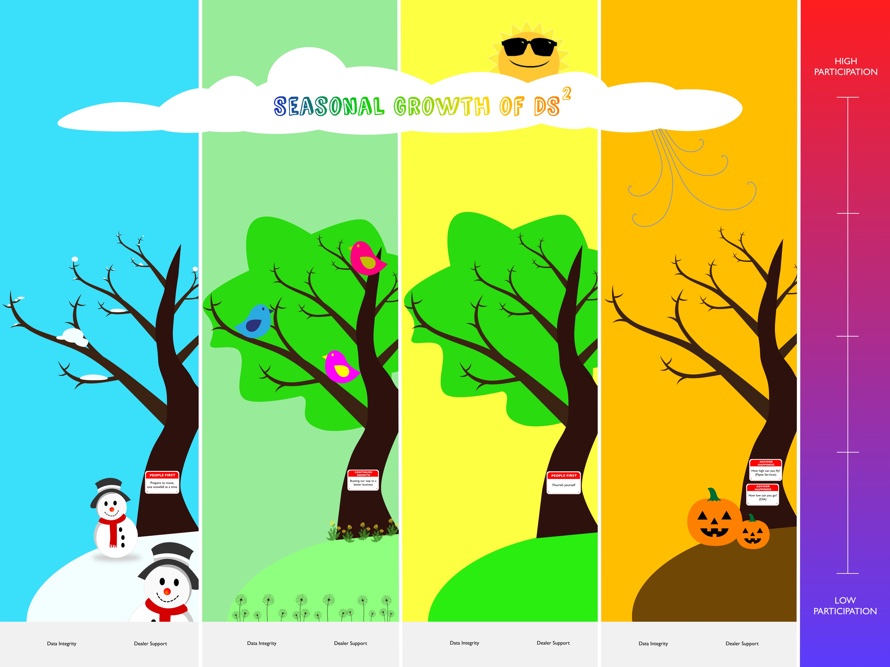 "Data Integrity team with the theme of 4 seasons."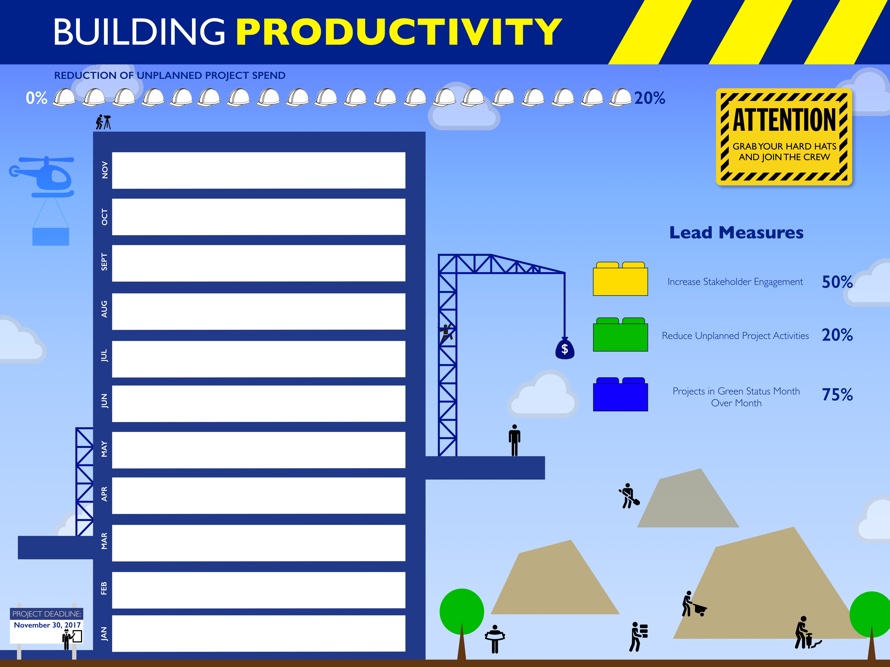 "Project management office team with construction theme."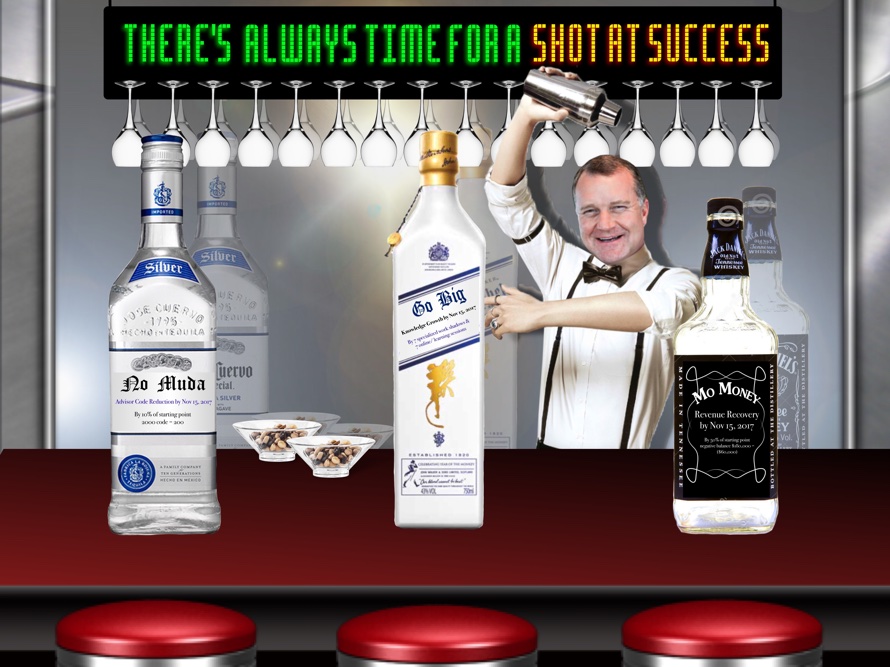 "Commissions team with the theme of getting a shot at success (get it?)"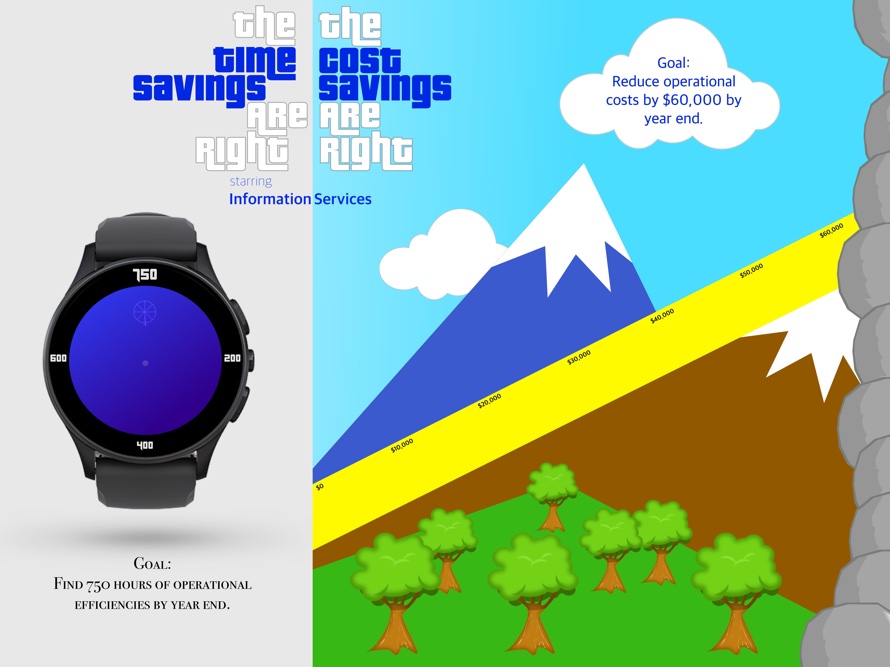 "IT team with Price is Right theme."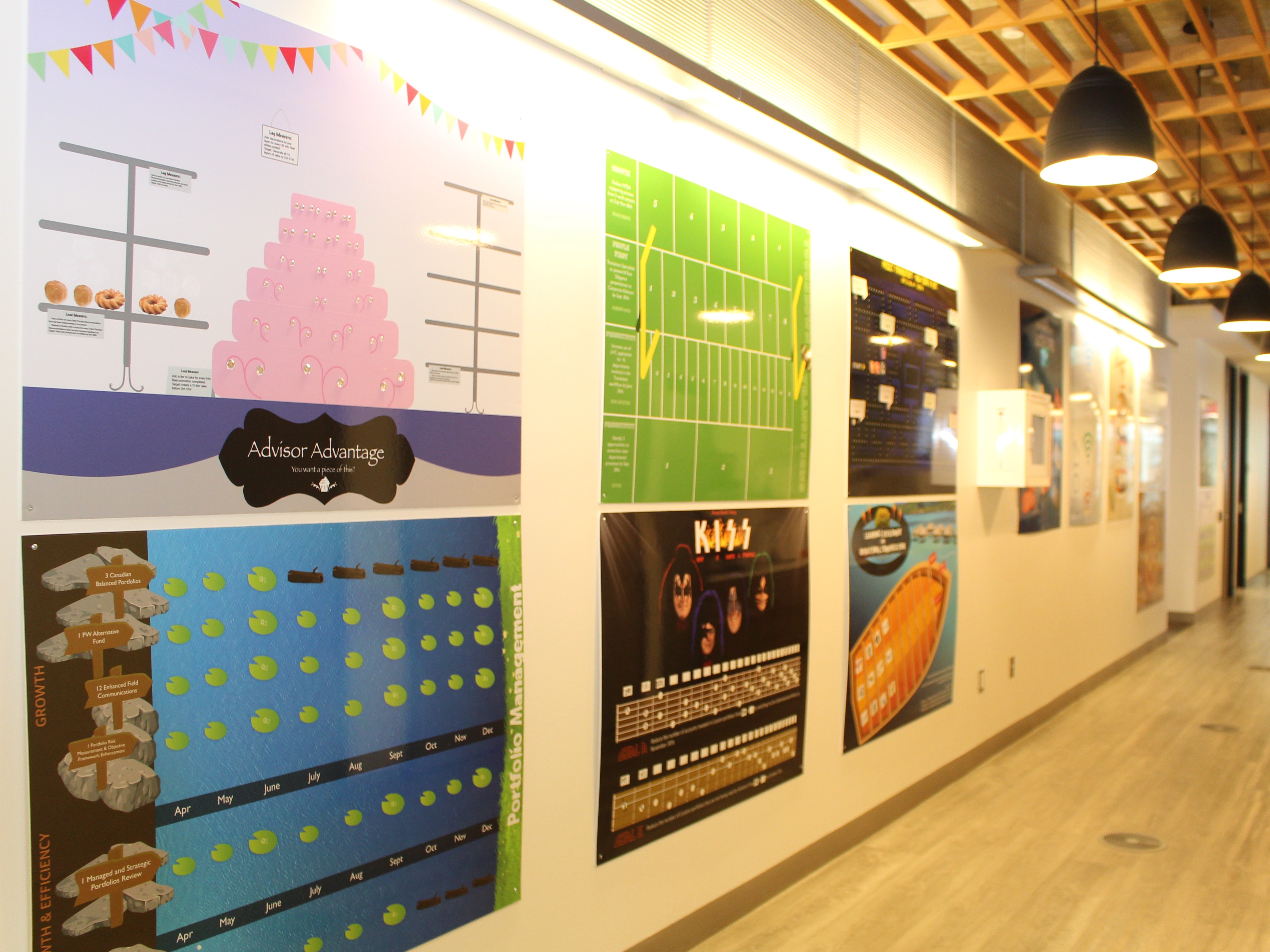 "Trading team with Guitar Hero and KISS theme."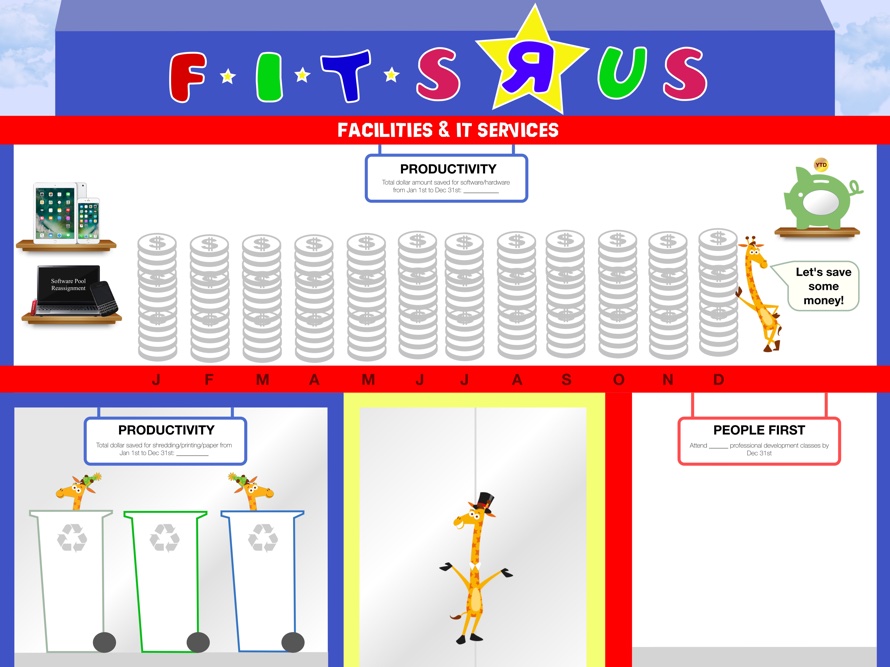 "Facilities team with Toys r Us store theme."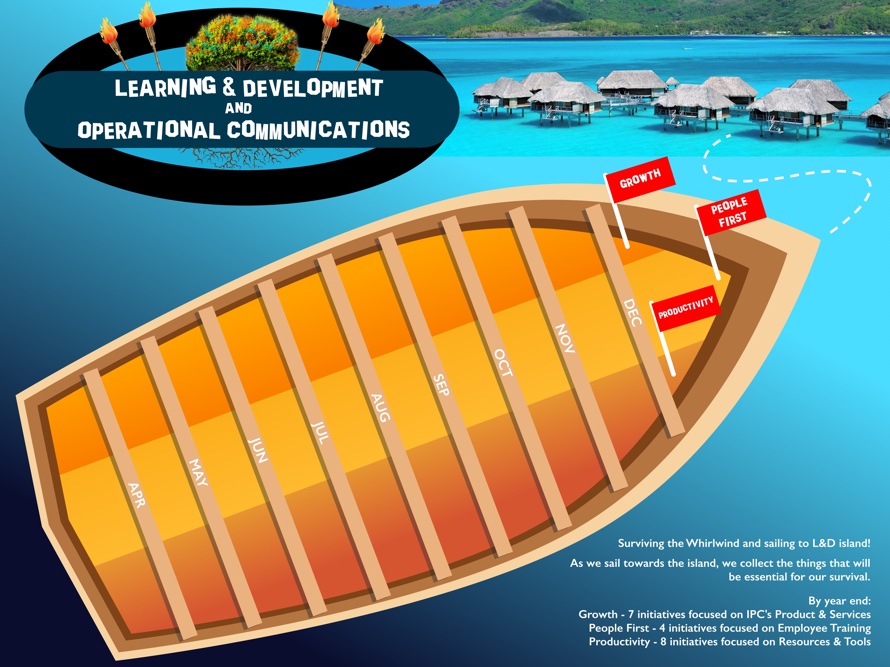 "The Learning and Development team with survivor theme."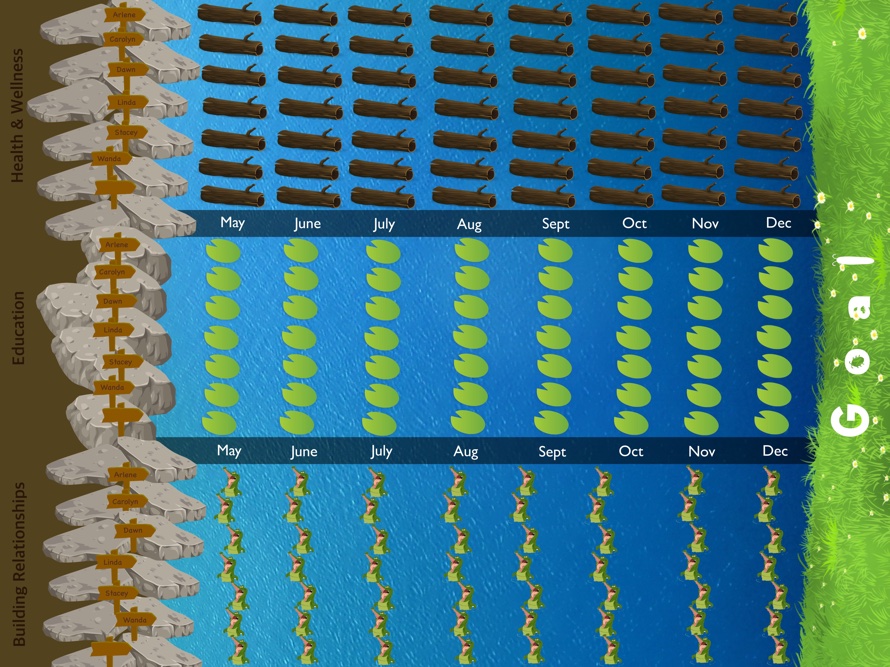 "Regina team with the theme of leaping frogs."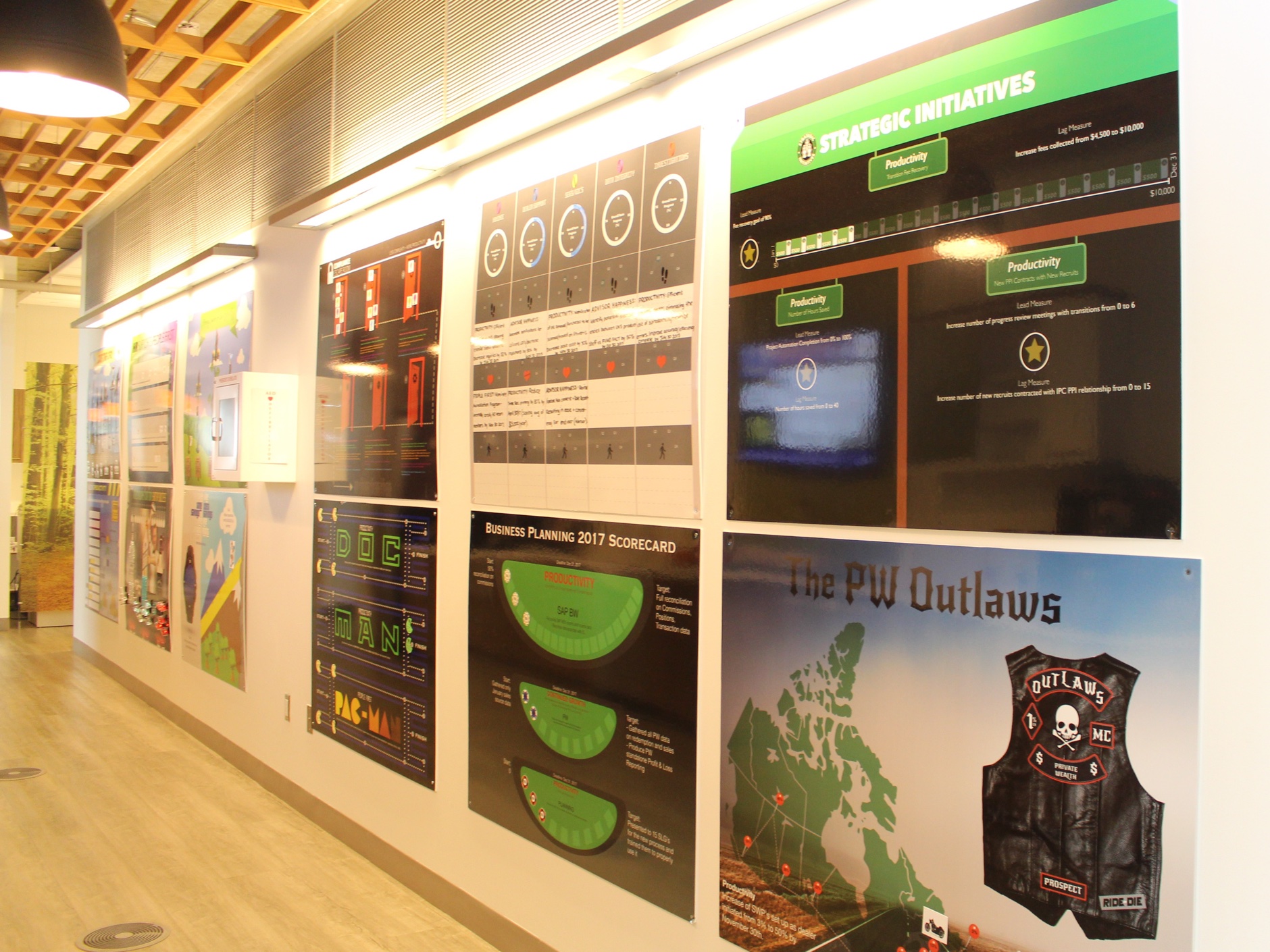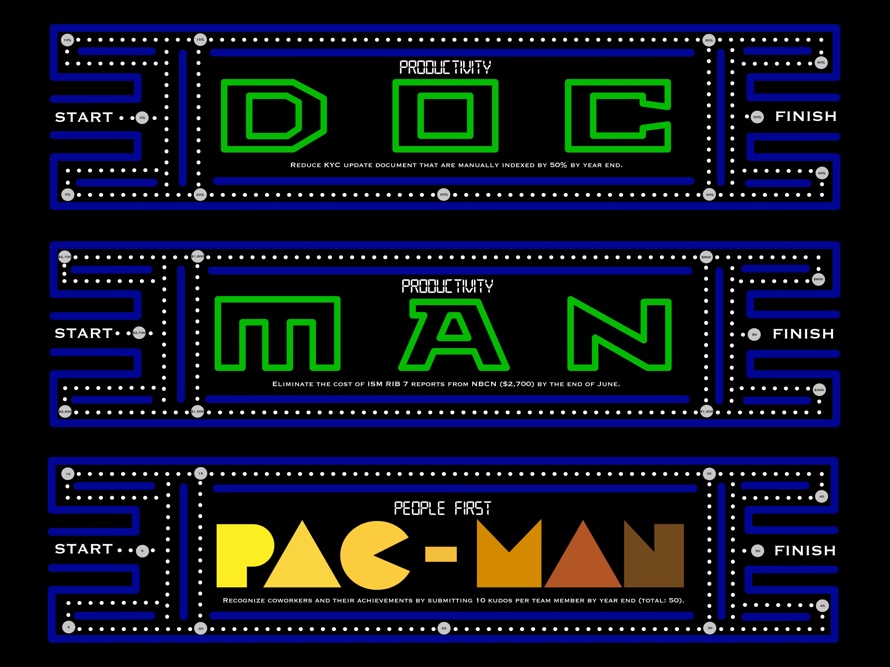 "Document Management team with Pac-Man theme."
"Operations team with Fitbit theme."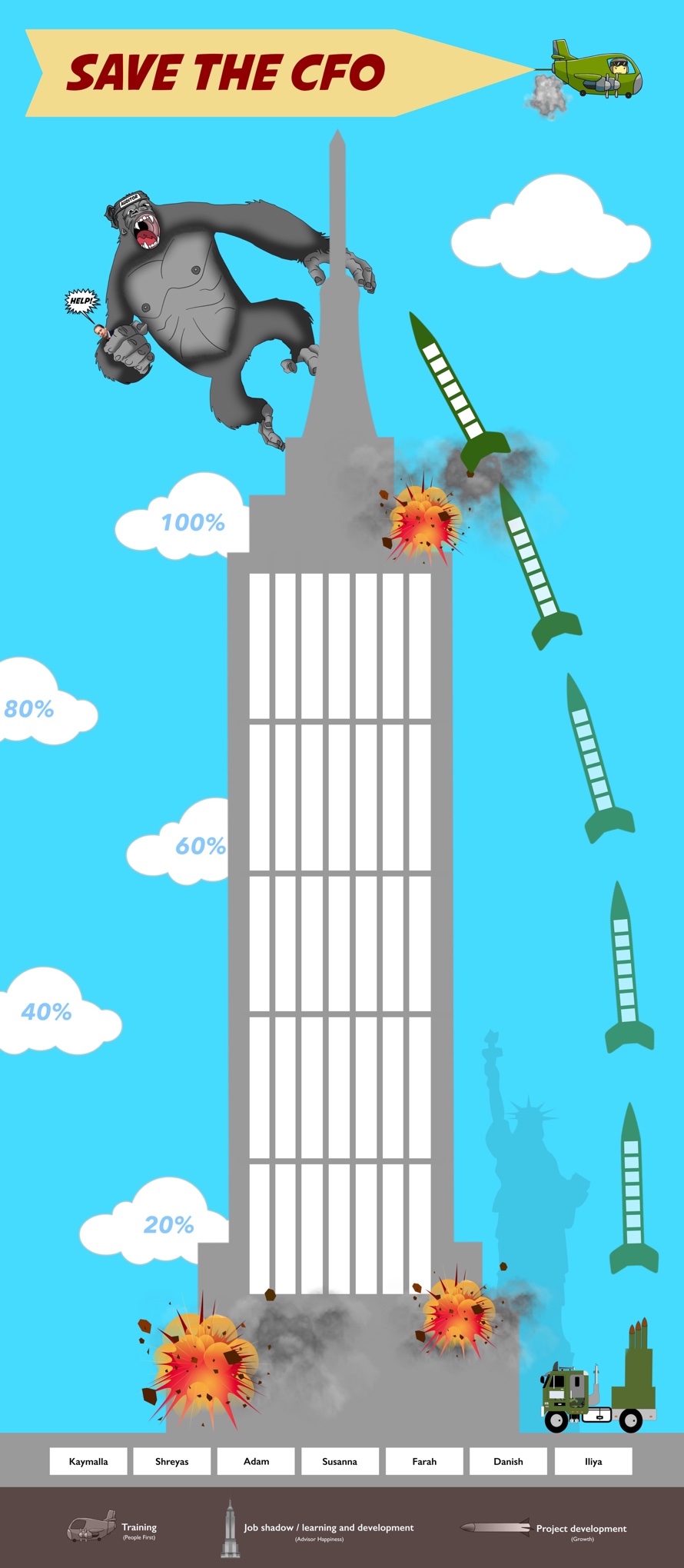 "Finance team with Save the CFO from King Kong (the auditor)."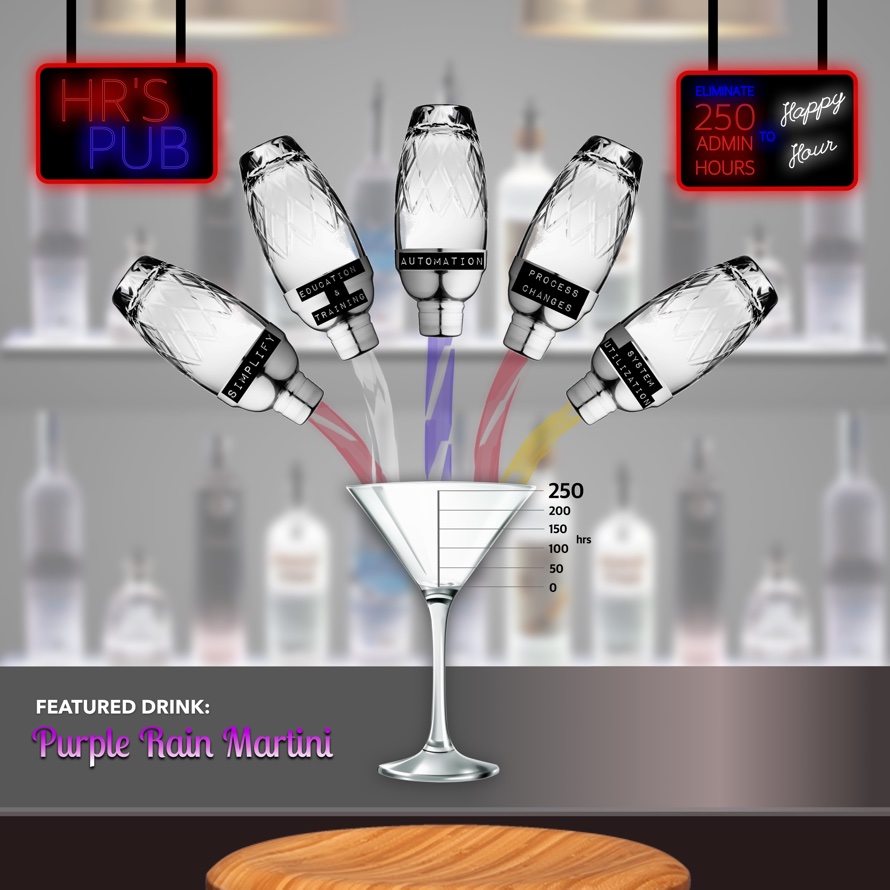 "HR team with theme of Purple Rain Martini."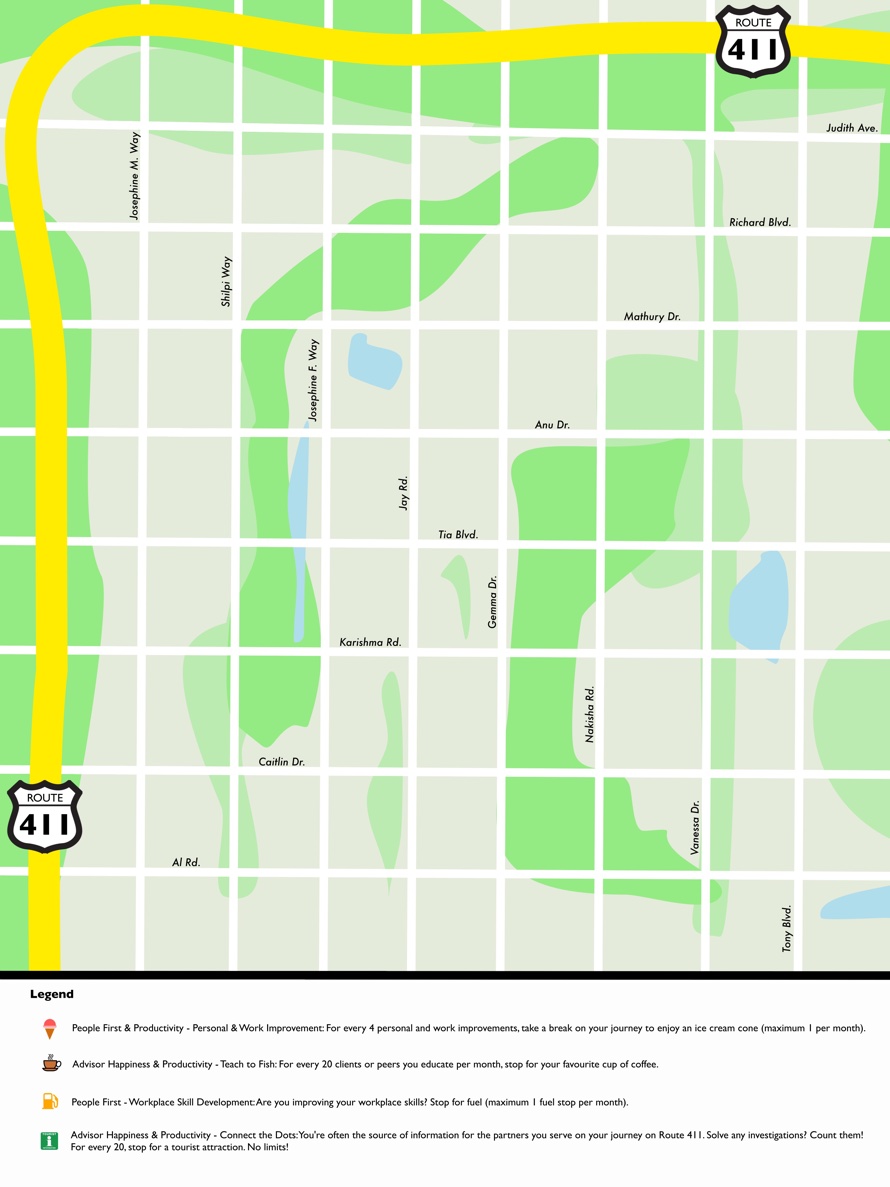 "Customer Service team with Google Maps theme."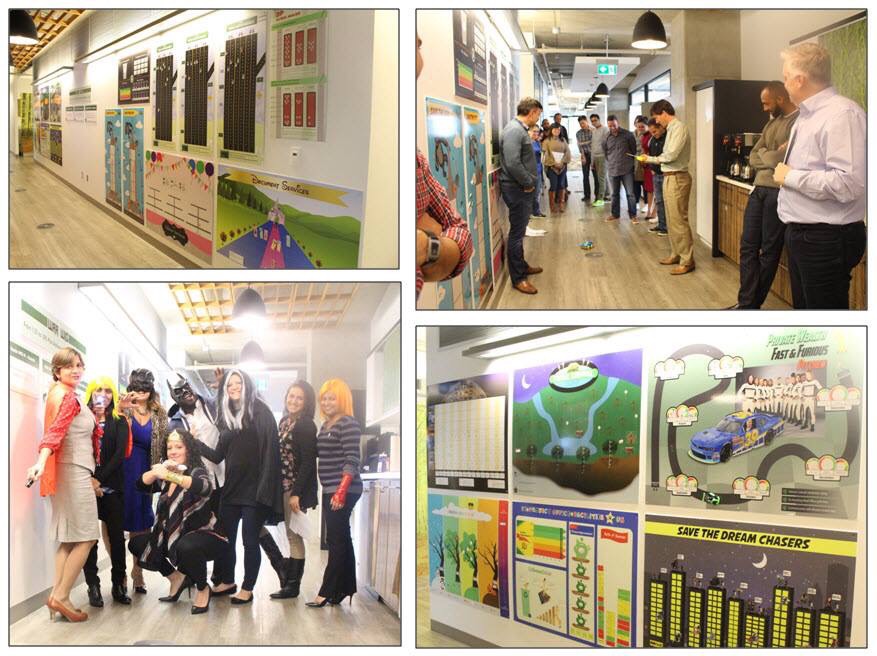 "By the end of the year, the whole company play games where each team presents their scoreboards to the Executive team members in creative way."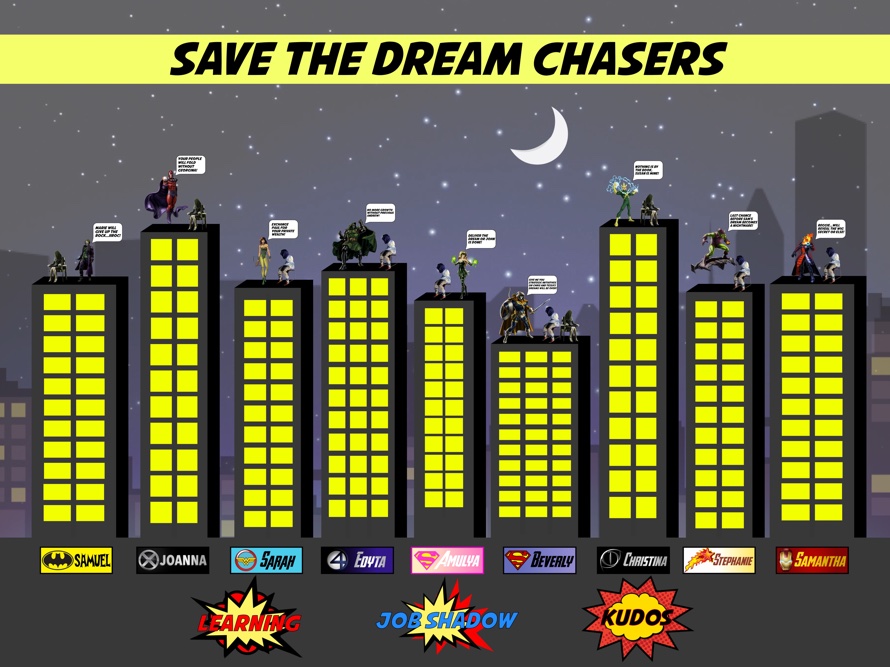 "Commissions team with Superhero theme."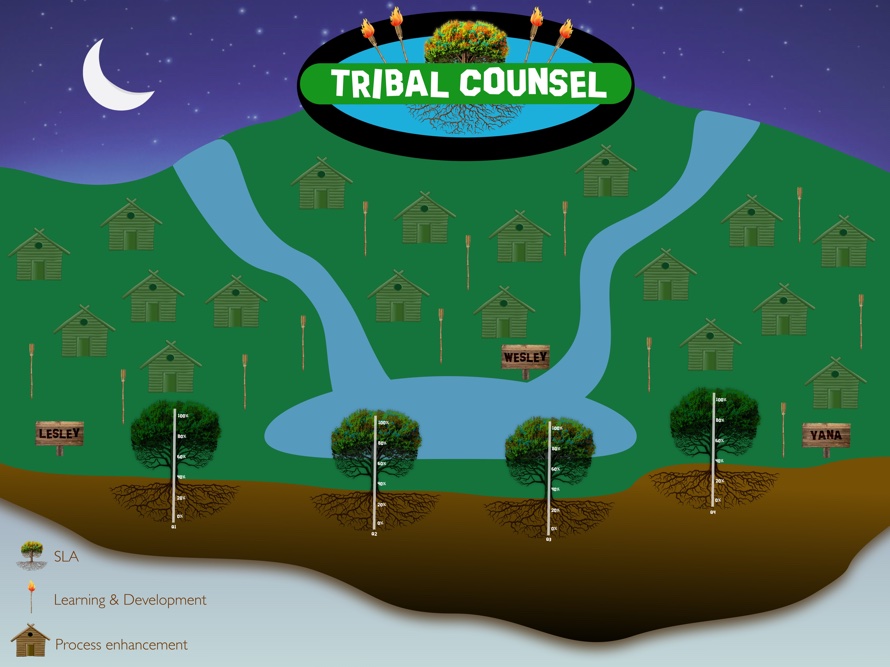 "Counsel Operations with theme of Survivor Tribal Council."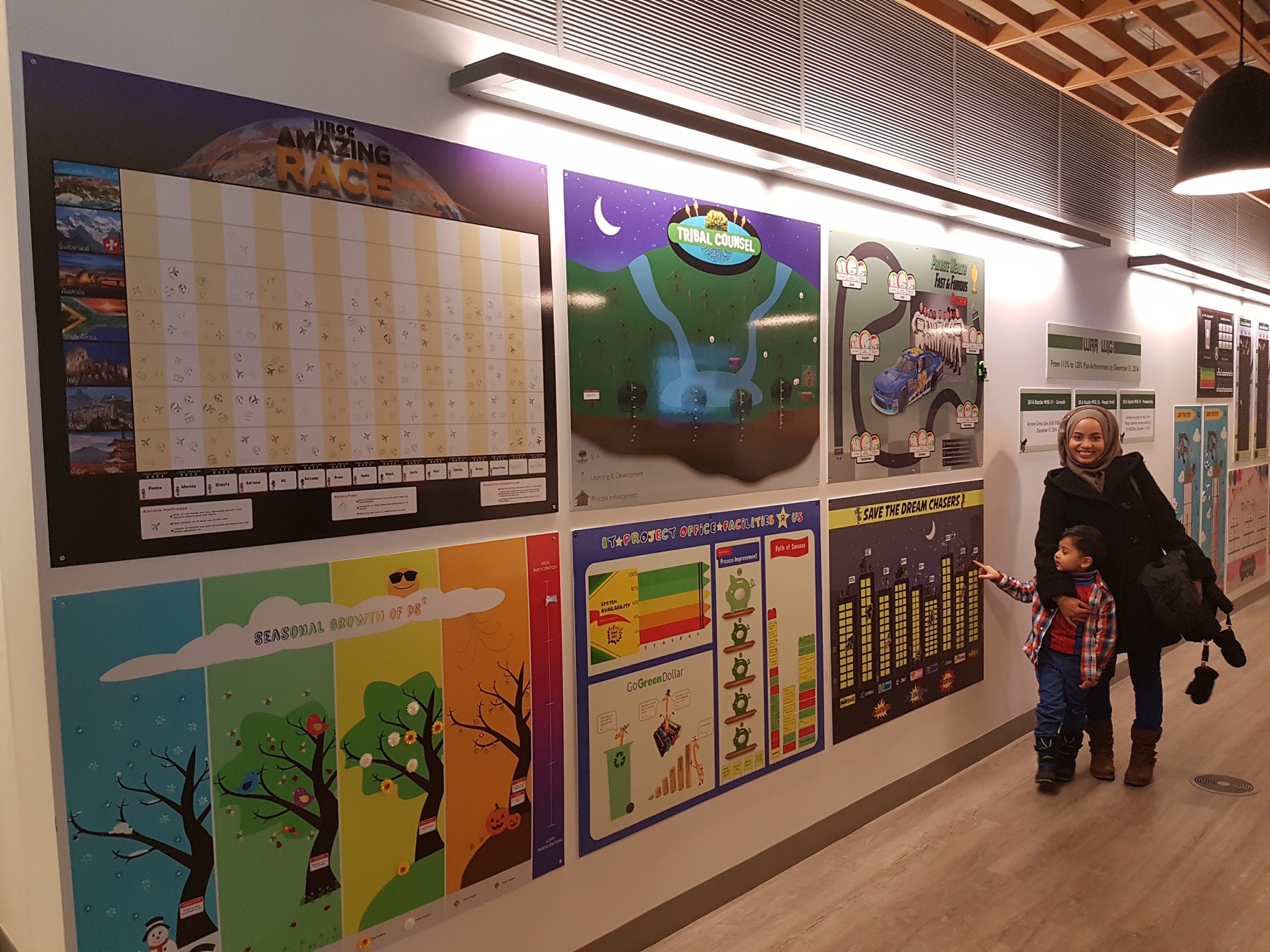 "I'm an HR professional by day and an artist by night. I've always loved drawing and painting since I was a child but it's only been 5 years that I started doing it on iPad. I find it very convenient as there is no mess involved."
"My manager at work discovered my artistic skills and gave me opportunities to help create Scoreboards for different departments at our company. The scoreboards are based on 4 Disciplines of Execution (a Franklin Covey book) where each department comes up with action items that are measured monthly to support overall company goals. Each department has different themes. I jumped to the opportunity right away so I can keep creating. I've been doing it for 3 years now and loving the process."
"I discovered Inkpad App when I was trying to find an app that allowed me to create vectors and type text in fonts that work with the variety of themes. I downloaded a bunch of apps but Inkpad was the only thing that worked for me. I can customize the size of the scoreboards and when they were printed, they were high quality. Sometimes I also use Procreate to add some details or create backgrounds. Other than the scoreboards, I've used Inkpad to create banners, campaign graphics, logos, Instagram posts and stories (I like to look professional). There are so many ways I can use Inkpad for and I'm constantly pushing my creativity with it. I have been currently creating lettering artwork using both Procreate and Inkpad for variety of creative elements."
You can see Telisa's artwork on Instagram, Etsy, Society6 and Facebook.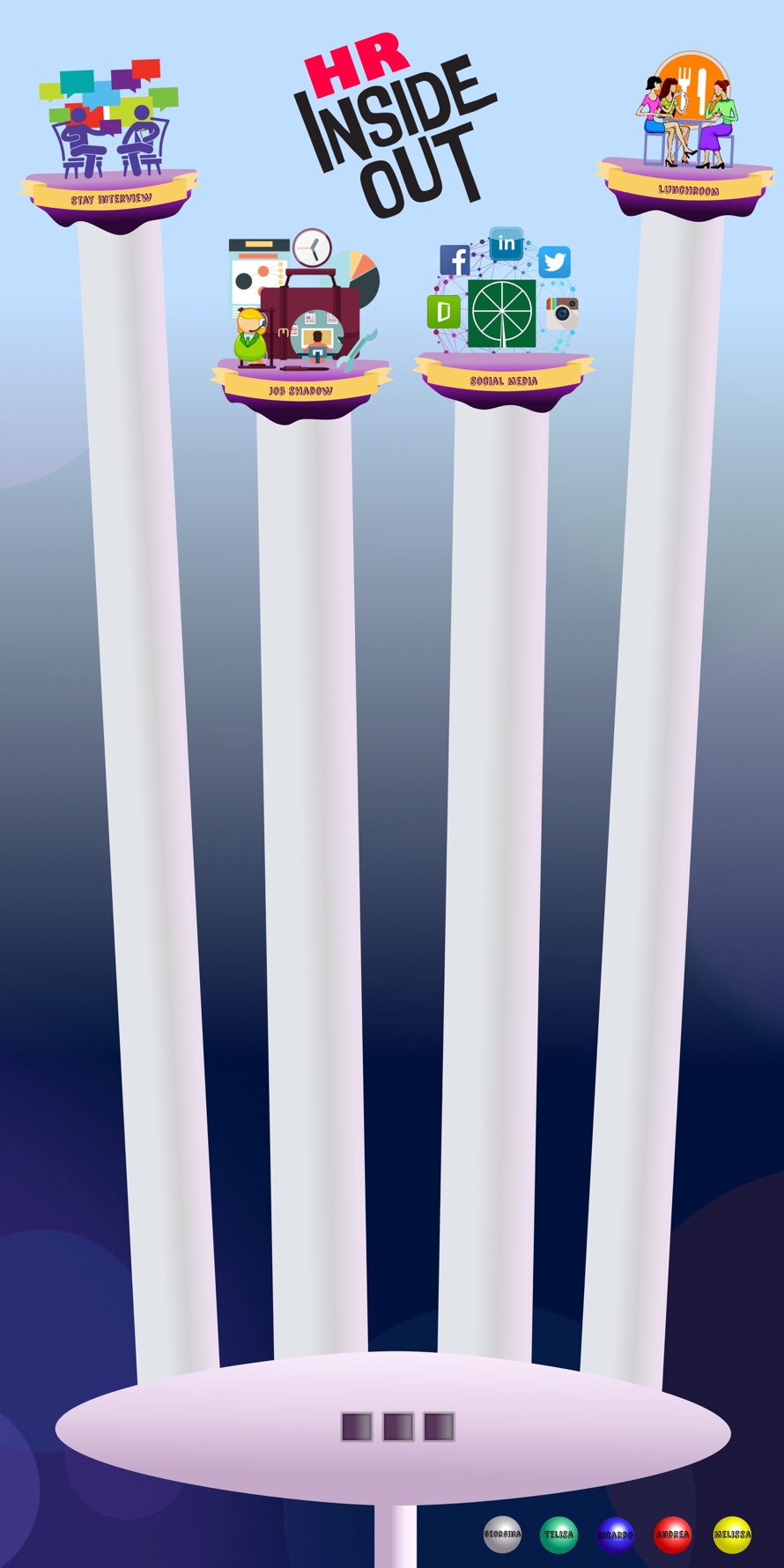 "HR team (my team) with Inside Out movie theme where we collect orbs for each action item completed until we hit 4 different islands."
"Compliance team with racing theme."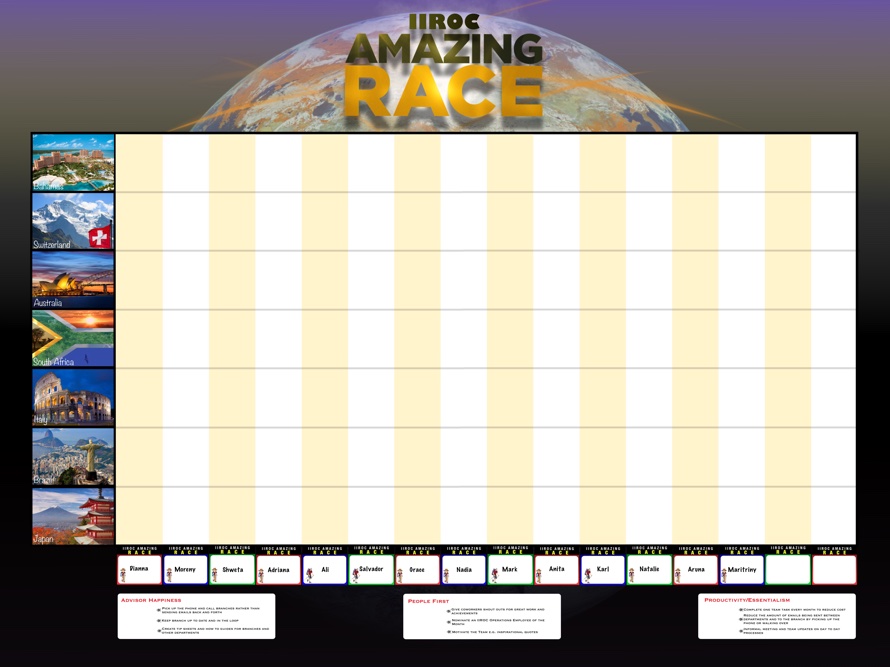 "Operations IIROC team with Amazing Race theme where they get stamps for each action item completed."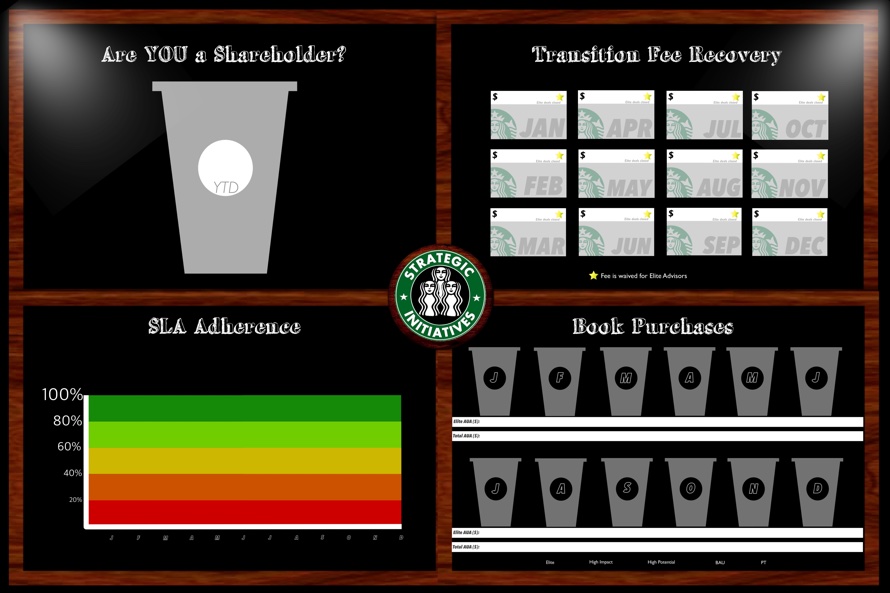 "Strategic team with Starbucks theme. There are 3 ladies in that team, hence the 3 mermaids."