Designed with Inkpad by Toni Lirio
Toni Lirio is a digital artist who uses Inkpad on his iPad to create beautifully unusual and imaginative designs. Tony makes exquisite use of transparency and gradients in his artwork to create the illusion of depth, surface detail and reflections.
Tony has shared a wide selection of his creative artwork, including background notes on some of his favorites and his use of Inkpad.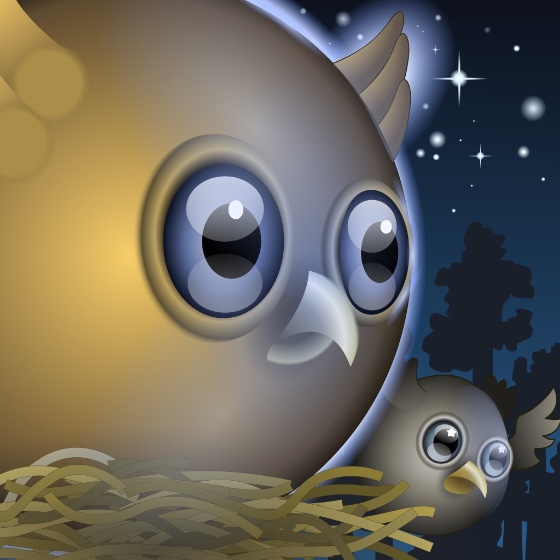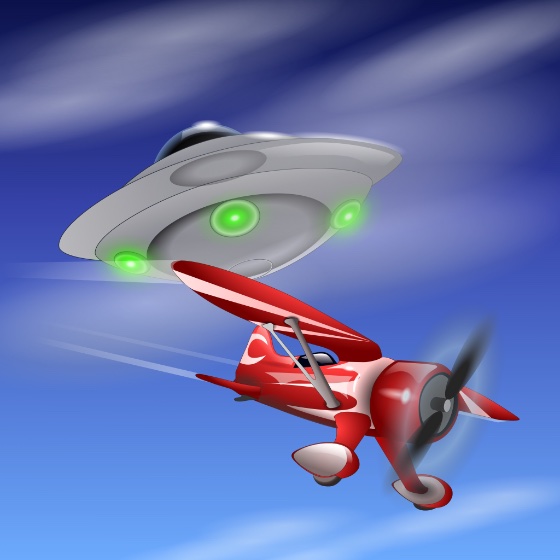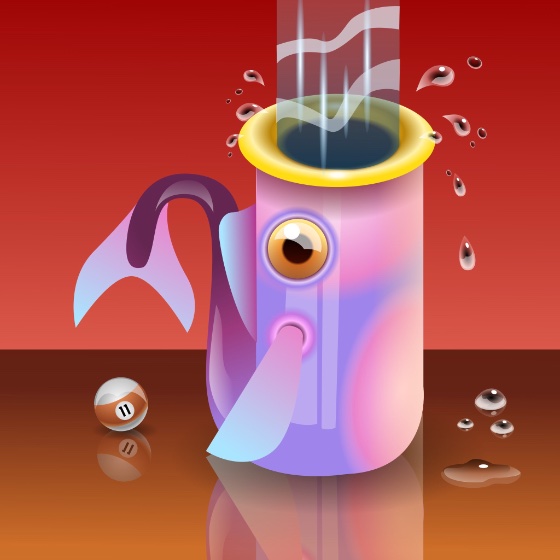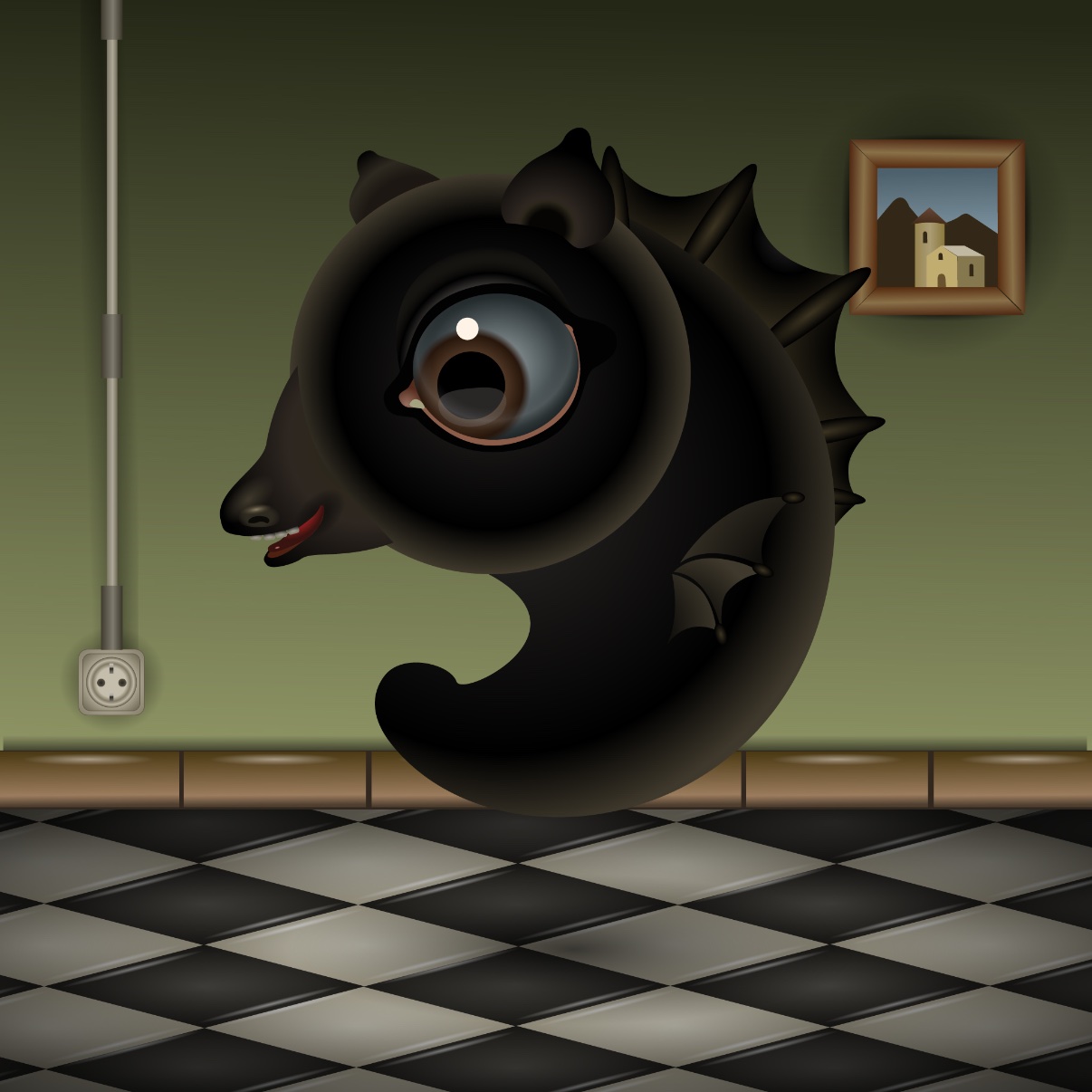 "I really love use gradients and transparencies to simulate volumes and textures. In this case I tried to simulate the softness of black velvet in the skin of this funny character. The highlight of the skirtings are stretched ovals with radial gradients from white to 100% transparent."
Let Your Dreams Bring You to Other Magical Worlds.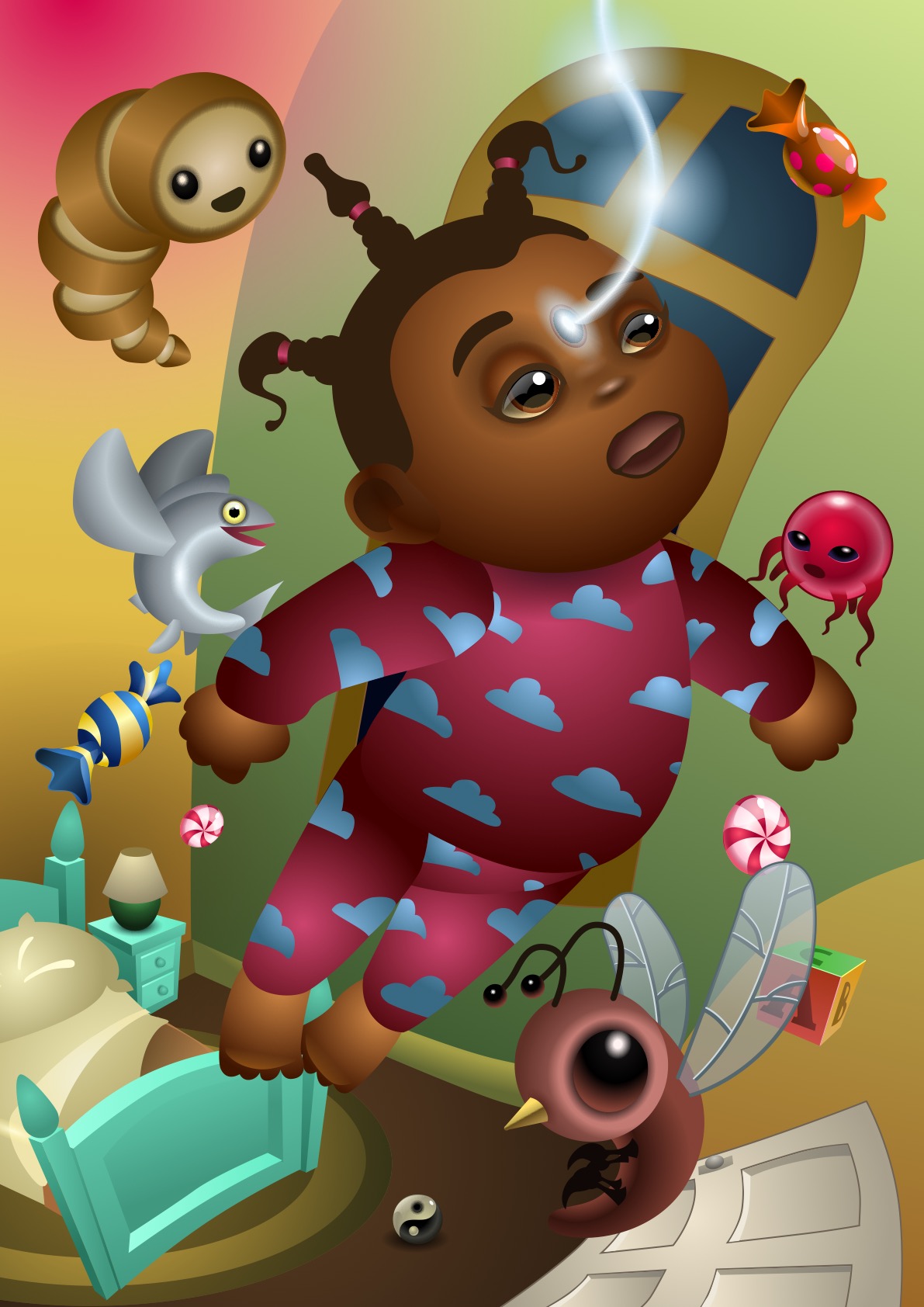 "One of the things that I value the most of Inkpad is how fast you can create dreamy illustrations like this. Transparencies and color blending modes help you to get a magical atmosphere."
Take your time. I can wait.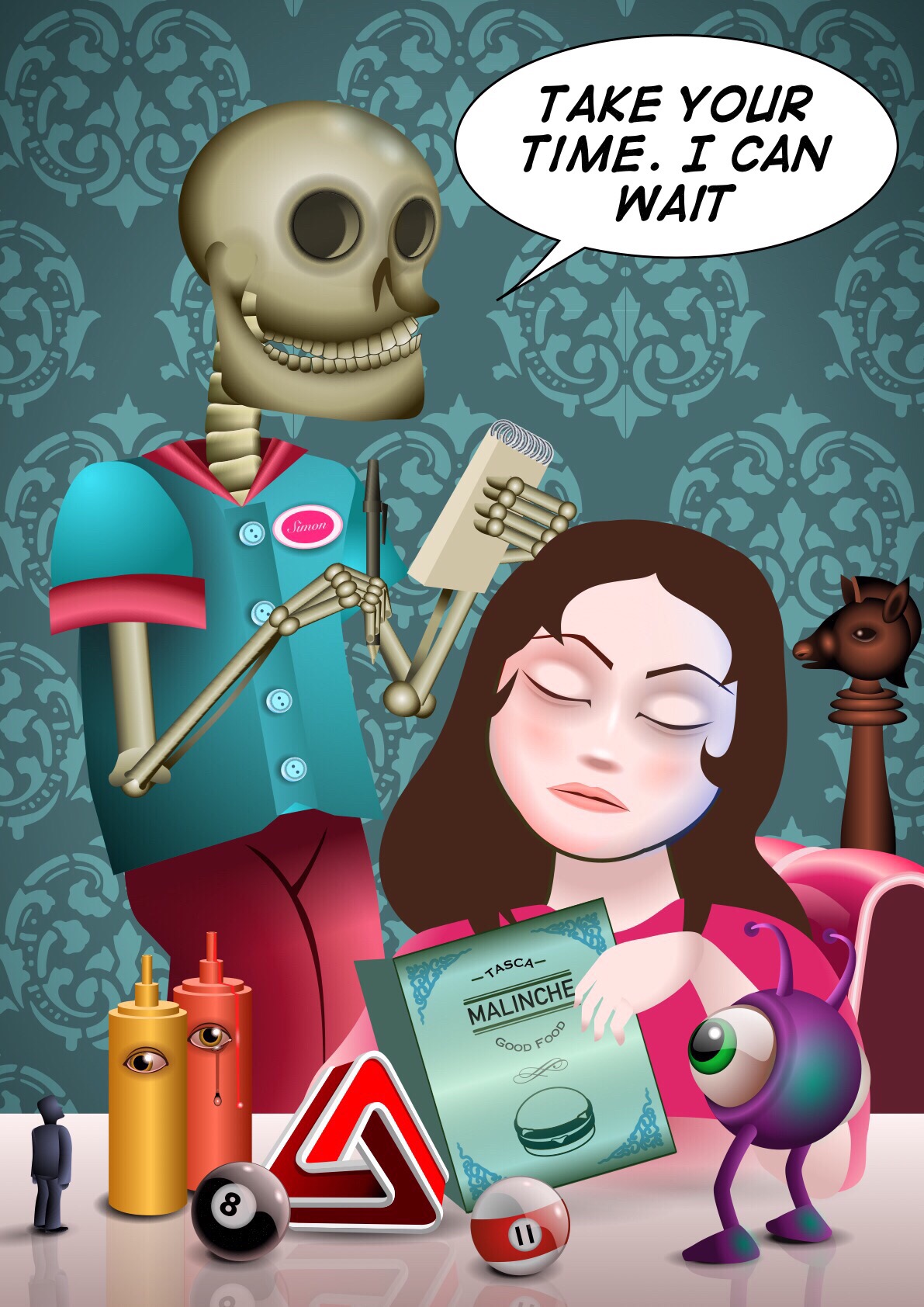 "Inkpad can achieve very good results simulating reflections by the use of transparencies and gradients. The reflections of the objects on the table are just one example."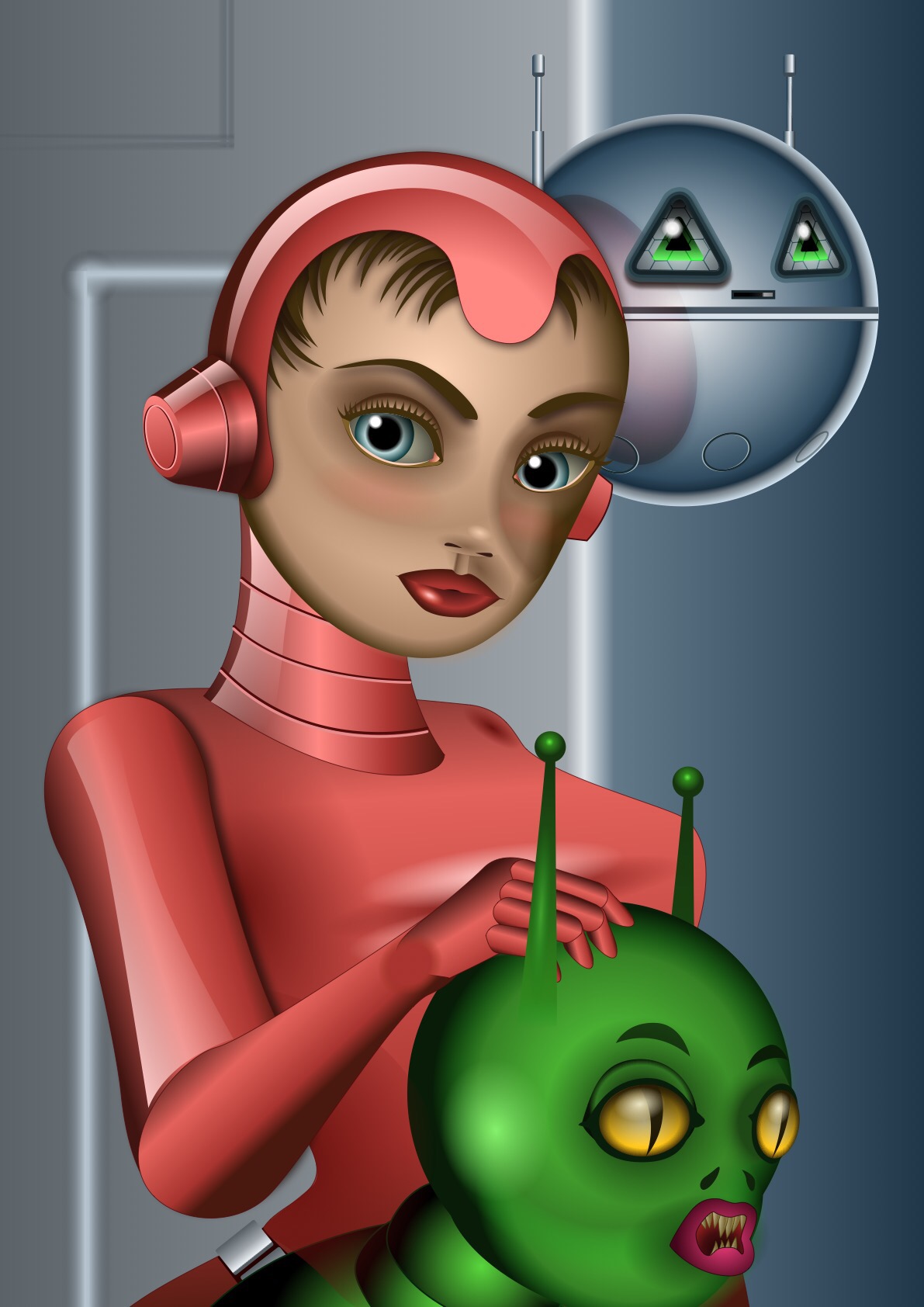 "It's very easy to achieve metallic surfaces with Inkpad."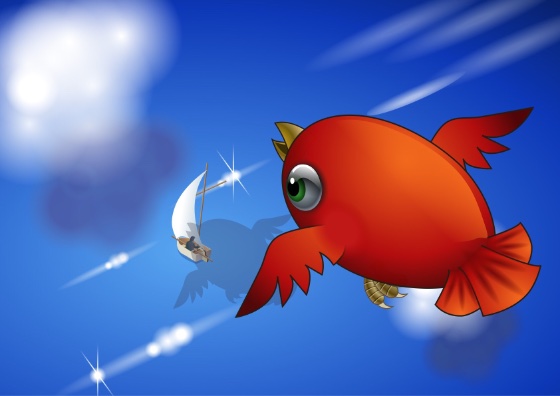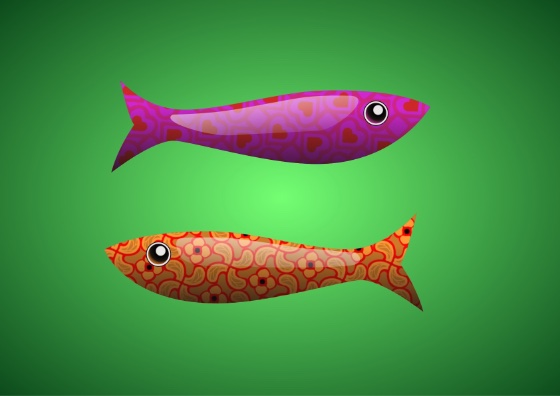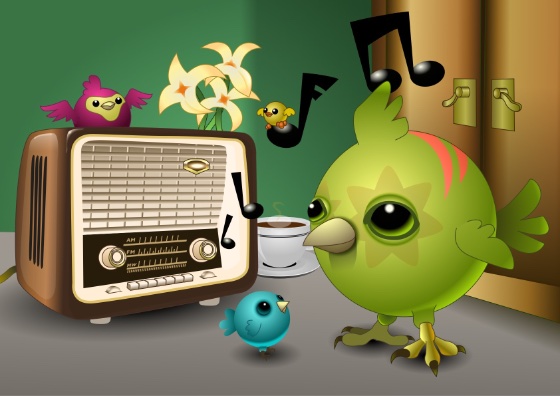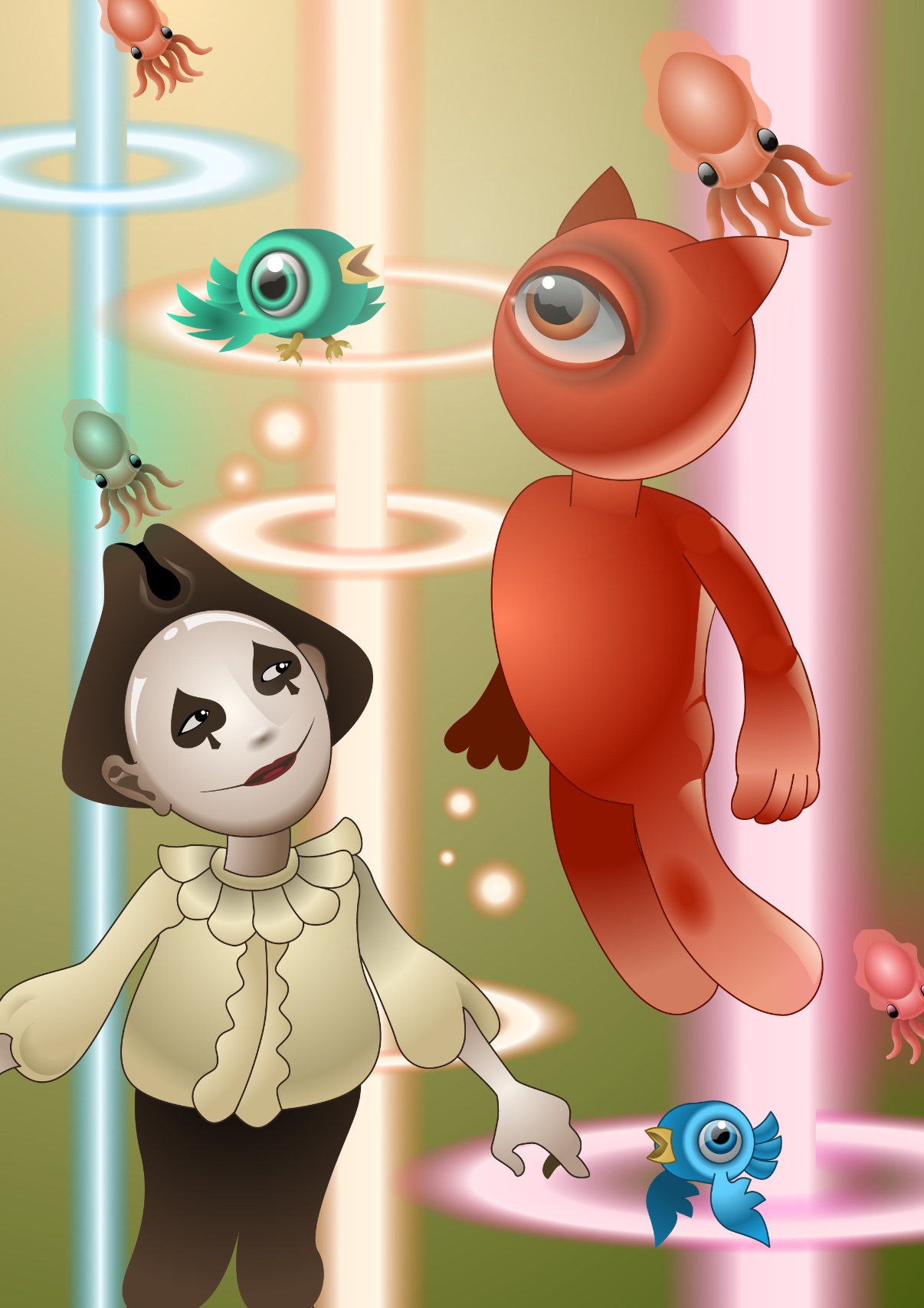 "I like to test different styles in Inkpad. Sometimes I put strokes in shapes, sometimes I don't. In this illustration I decided to draw the main characters with contours and leave the background characters without them in order to get a kind of contrast. I used color blend modes to tint some elements such as the squids in the background or to lighten the face of the cyclops creature."
The Live, the Living Dead and the Dead.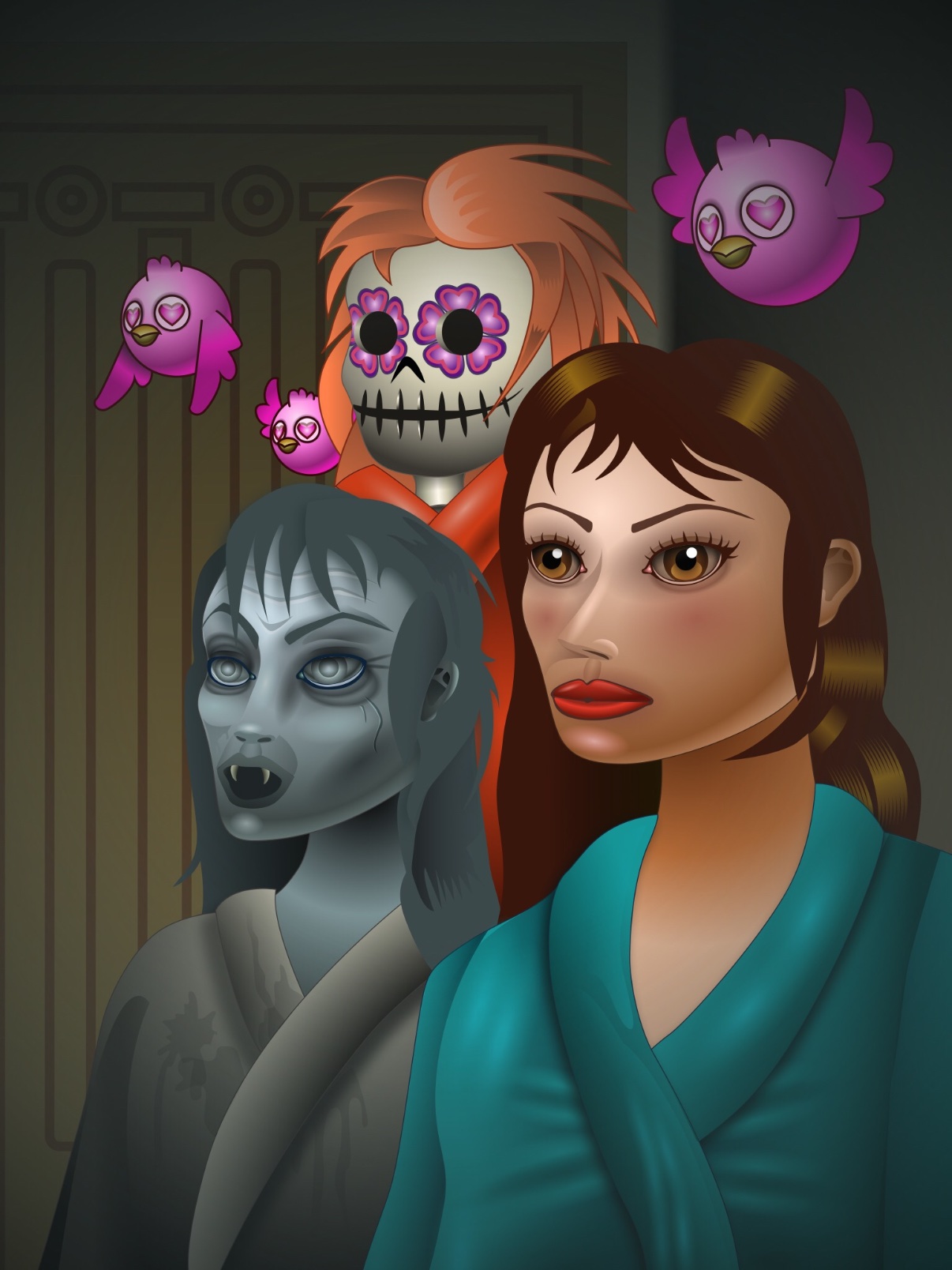 "I love the 'narrative' contrast that you get when you mix cute
characters with creepy ones like in this illustrations."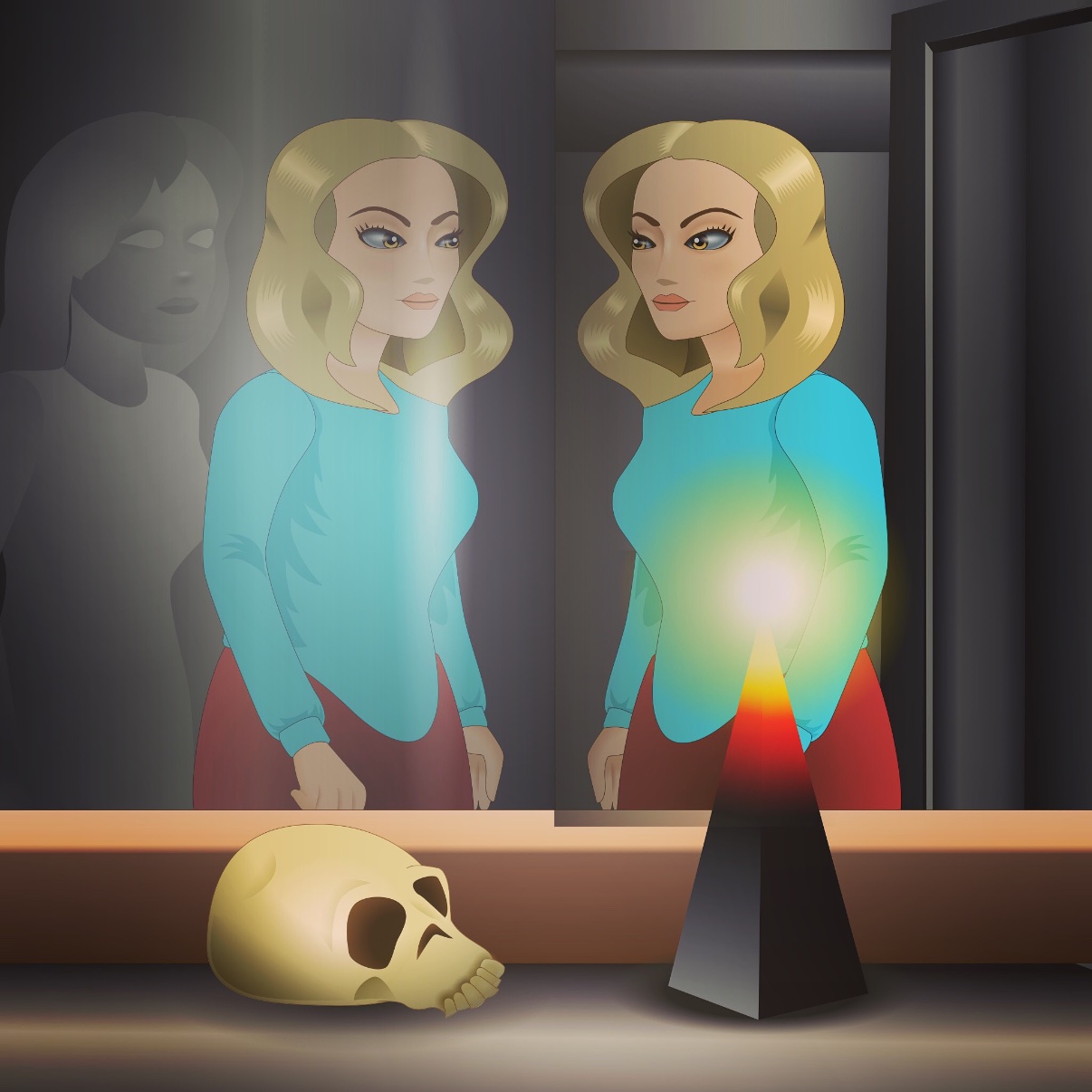 "In this illustration I learned to use the power of Inkpad to create light and ghost effects."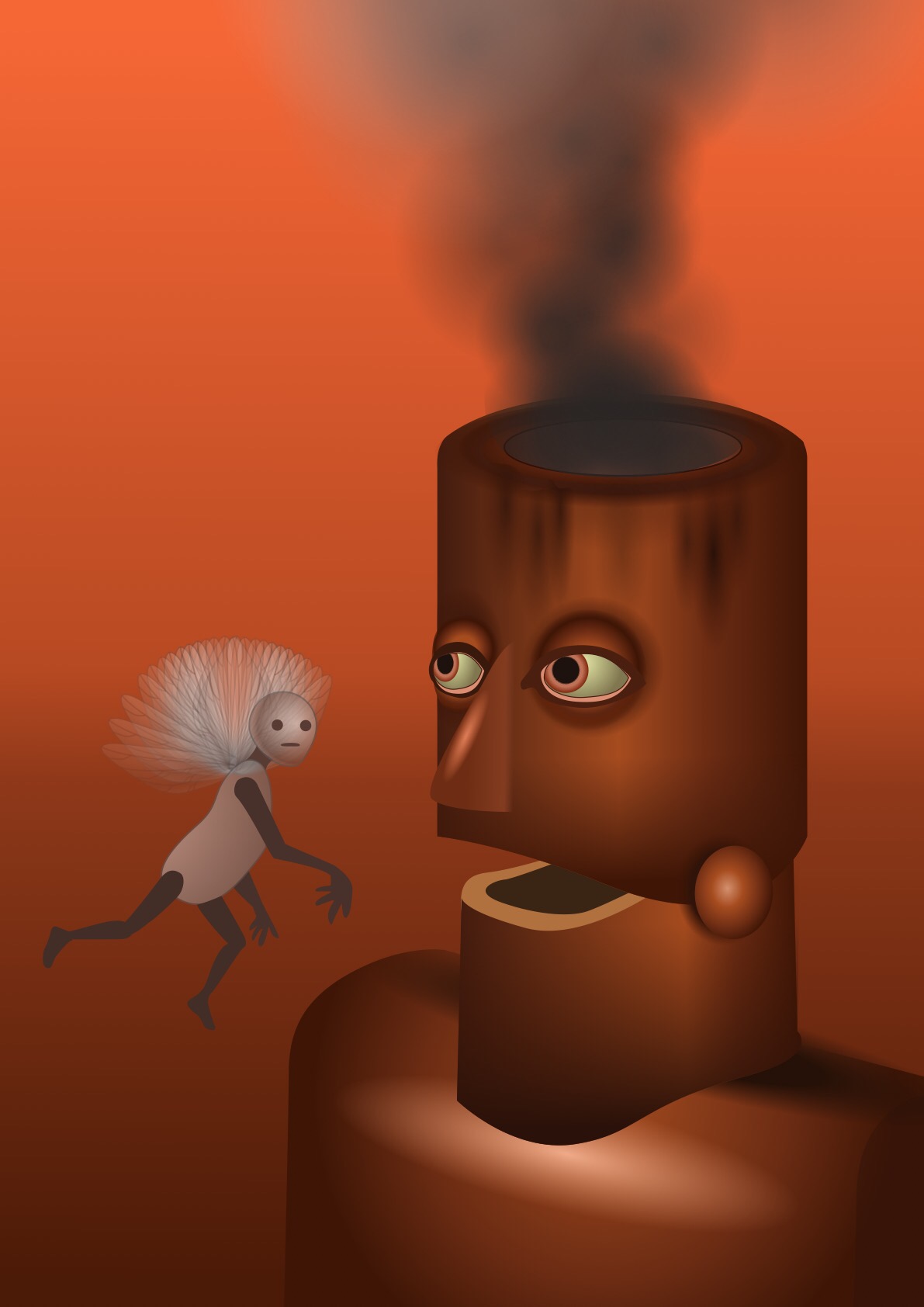 "Combining ovals with gradients to transparency it's possible to get smoke textures like the one in this drawing."
A Mosquito, a Bird and a Flan in a Catalan Paper Boat.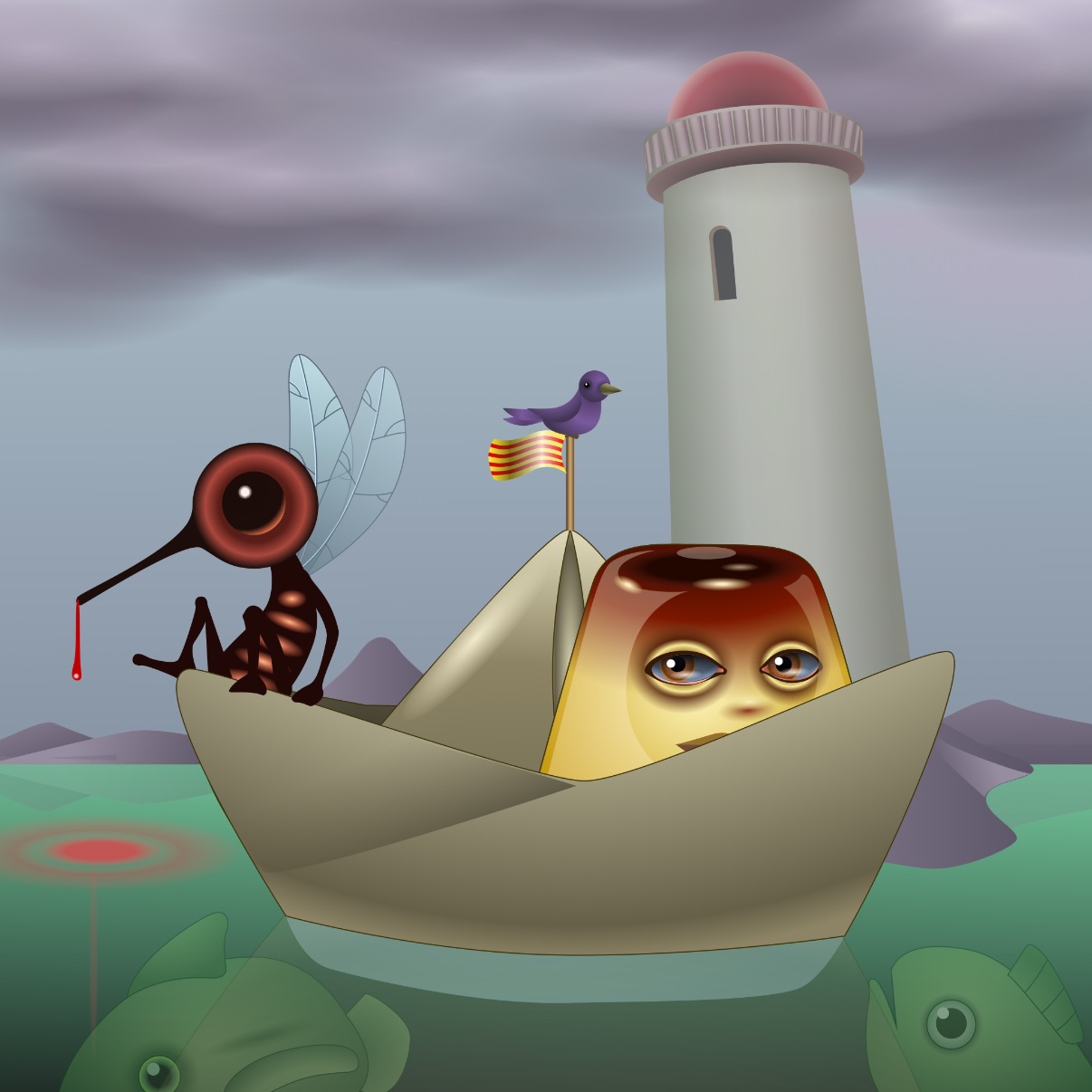 "In this project I tried to combine clouds, fog effects and water/liquid transparency/reflections in a single illustration."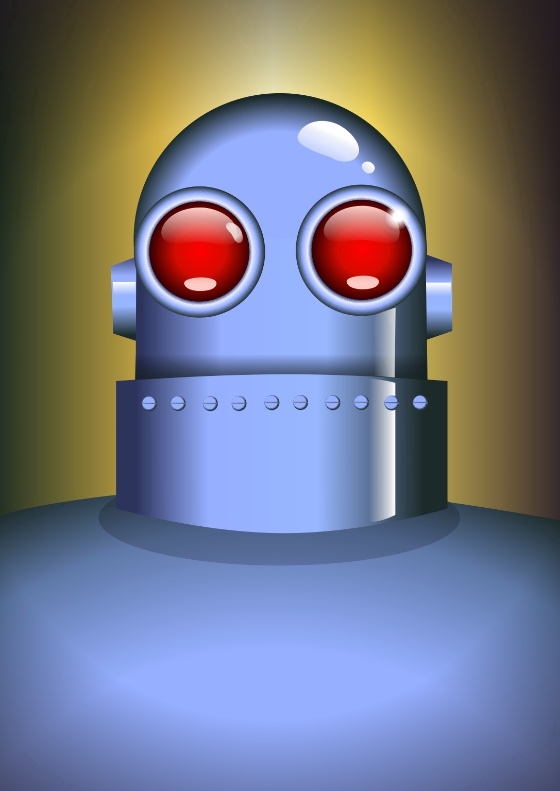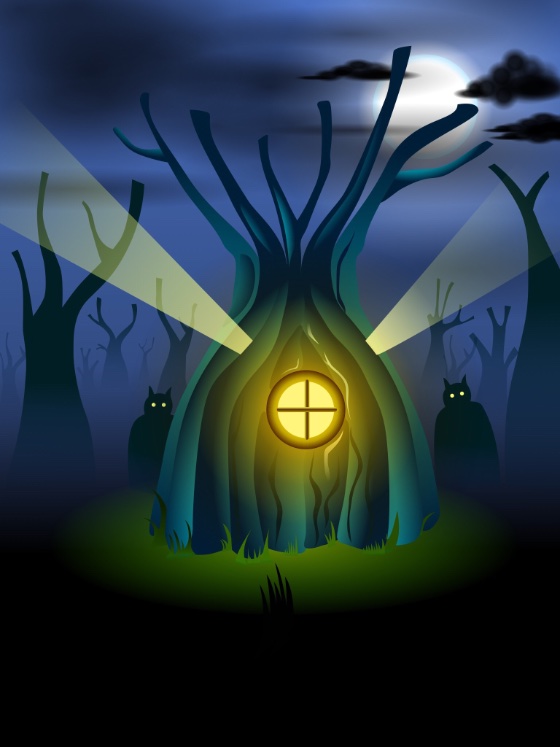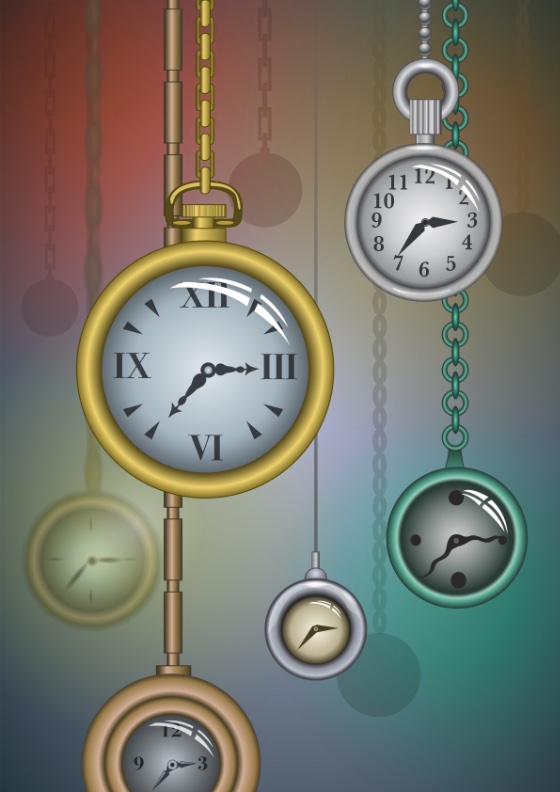 "I'm a digital illustrator based in Barcelona."
"I like to 'tell stories' with my illustrations that recreate the surreal worlds that inhabit my mind. For years I have been creating vector illustrations with desktop computers, but when I broke my leg in 2011 I had to spend a lot of hours lying in bed. It was then when I discovered the potential of the tandem iPad/Inkpad and I managed to create nice vector illustrations in a super-fast way with this great app. I was recovering from my accident but since then I have been using Inkpad to create artwork."
"I really love Inkpad because it has a very good interface, it's super responsive and you have the exact number of features that you need to create outstanding illustrations in a record time working just with an iPad (and a stylus, not necessary but strongly recommended). You can obtain volume effects and 3D looking surfaces in a very easy way just working with colors, gradients, blend effects and transparencies. At the same time, you have many ways to share the documents with other apps and platforms."
You can see more of Toni's imaginative artwork on his website and portfolios on Flickr, Instagram and Behance.